The Local Democracy Resource Centre Begins its Work in the Transcarpathia region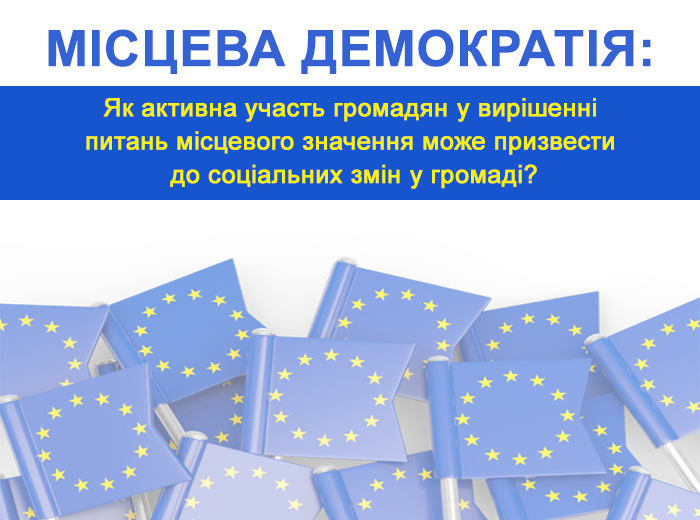 The Human Rights Fund "Progress" is set to do a difficult but much needed job – the development of the civic activities, which aim to develop the understanding of the own responsibility for own social needs of the community.
Effective protection and satisfaction of interests of local communities is possible only if the fruitful cooperation of citizens and local authorities will be. Only in this case, governance, which will meet the requirements and expectations of citizens, will be designed. Unfortunately, even the most active citizens do not possess the skills and knowledge of the ways of direct participation in solving local problems.
The main objective of the Local Democracy Resource Centre in the Transcarpathian region is involving citizens in the process of formation and decision-making at the local level in order to have a greater impact on the introduction of social change and solving local problems.
With this goal, the lawyers of the Resource Center will hold lectures, seminars and workshops on the themes as development of the forms of local democracy. Also, citizens can get free legal aid and advice on matters relating to participation in decision-making at the local level: create community organizations, condominiums, analysis of local regulatory acts in governing, the exercise of the right to a public hearings, local initiatives, general meetings of citizens and public examination of local government.
The Resource Center is a separate unit of the Human Rights Fund "Progress", located in the Mukachevo City, at Sq. Cyril and Methodius (former Mira) 17/12.
Please, pay attention: the schedule of the work of the Resource Center and information about the planned events will be published on the web-site of the Human Rights Fund "Progress".
The press center of the Human Rights Fund "Progress"
The opening of the Local Democracy Resource Centre went along with the European Local Democracy Week, which is celebrated annually in Ukraine according to the Decree of the President of Ukraine "On the European Local Democracy Week."