A social certification of three Roma communities in Mukachevo district took place.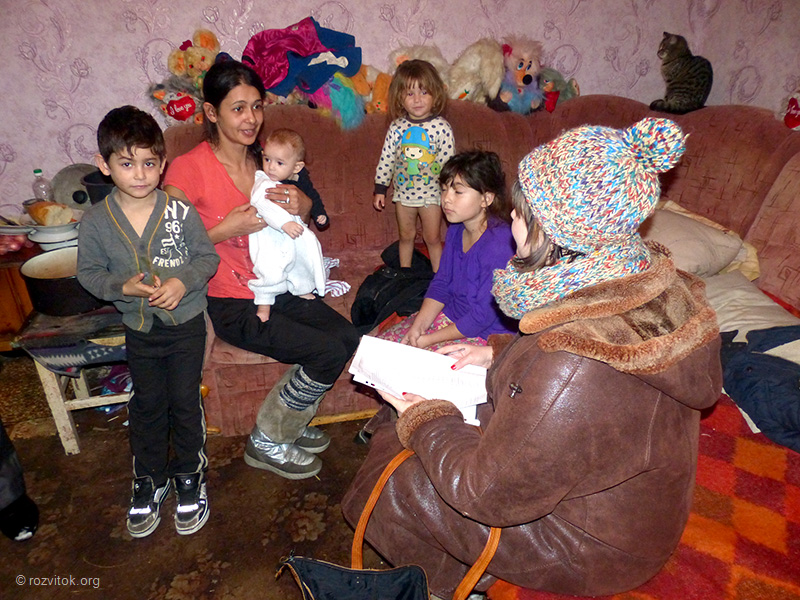 During the years of Ukrainian independence, lack of systematic actions of local government for the Roma population and situational decision-making has led to a full social, informational and territorial exclusion of the Roma population from the Ukrainian society.
Now in order to develop jointly with the local authorities and the bodies of self-organization of Roma communities local strategy of transition of Roma communities from the state of isolation in a state of continuous development, for three days, from 4 to 6 January, the Human Rights Fund "Progress" has evaluated the social situation of Roma communities in the villages Chomonin, Velyki Lucky and Pavshino.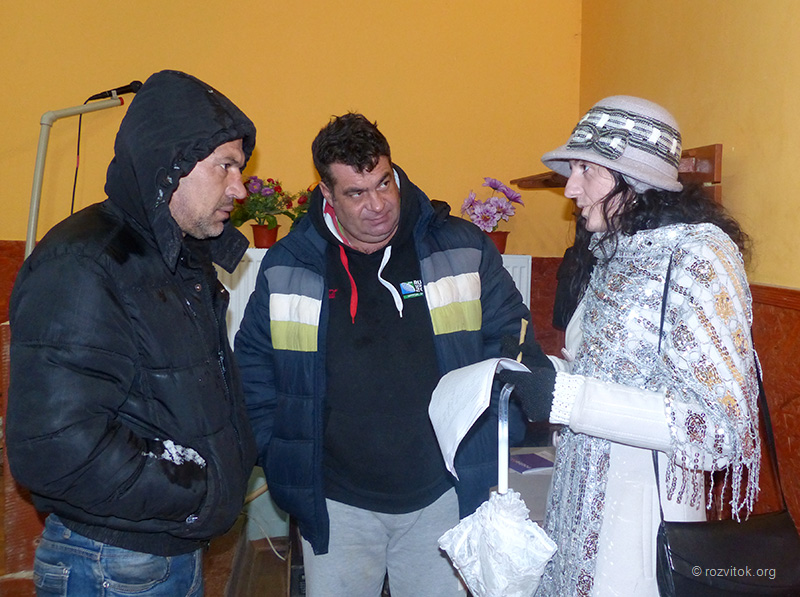 Social certification of Roma communities occurred by polling each family in three Roma settlements in the total number of 220 families. The survey collected information on the availability of birth certificates and passports to the residents of the camps, visits to kindergartens and schools by Roma children, the number of the working population, privatization of buildings, water supply, sanitation, and the availability of waste disposal and the like.
After processing the data will form the local strategy for the inclusion of Roma to social integration and development processes of the territory inhabited by the Roma population of Mukachevo district. There will also be developed a detailed plan of joint work of self-organization bodies Romani communities and rural councils to translate local events strategy.
More photos on the link http://rozvitok.org/photos/?album=1&gallery=174
Press Center of the Human Rights Fund "Progress"