Face of Roma Childhood (photo reportage)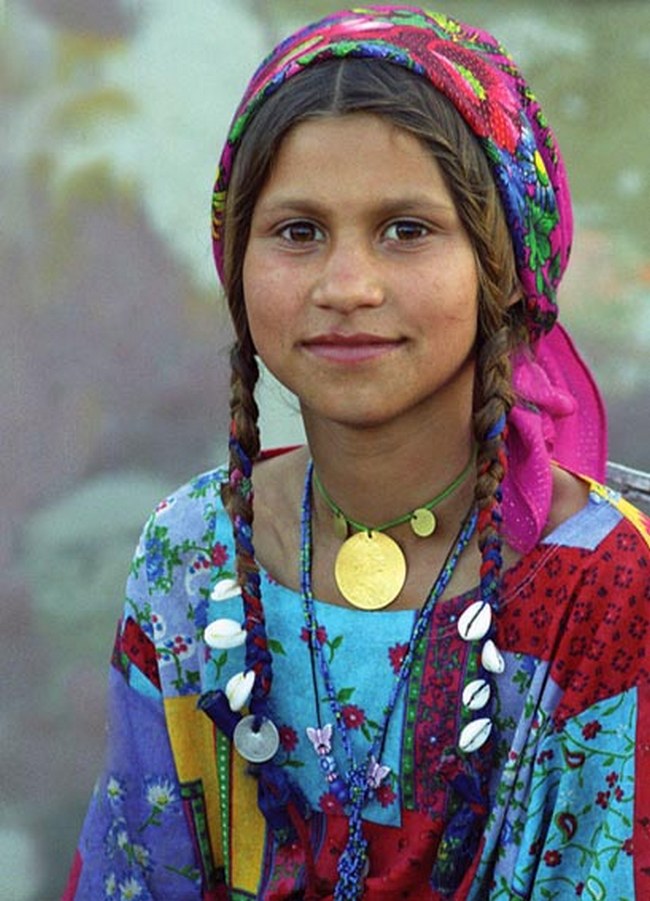 The Roma girl. Romania Source
Roma are really wonderful people with their own history and uncertain future. Children are our hope. Globally, it is a human hope. The future depends on how we all view our future.
However, Roma children do not have equal access to things such as education or medicine, as non-Roma children have.
Executive Director of the Open Society Initiative, James A. Goldston, discusses the difference in educational systems for the Roma and non-Roma children. He said: "Every year, Romani children receive a second-rate education, or, in some cases, do not get any education. It reduces opportunities for the economic development of our countries".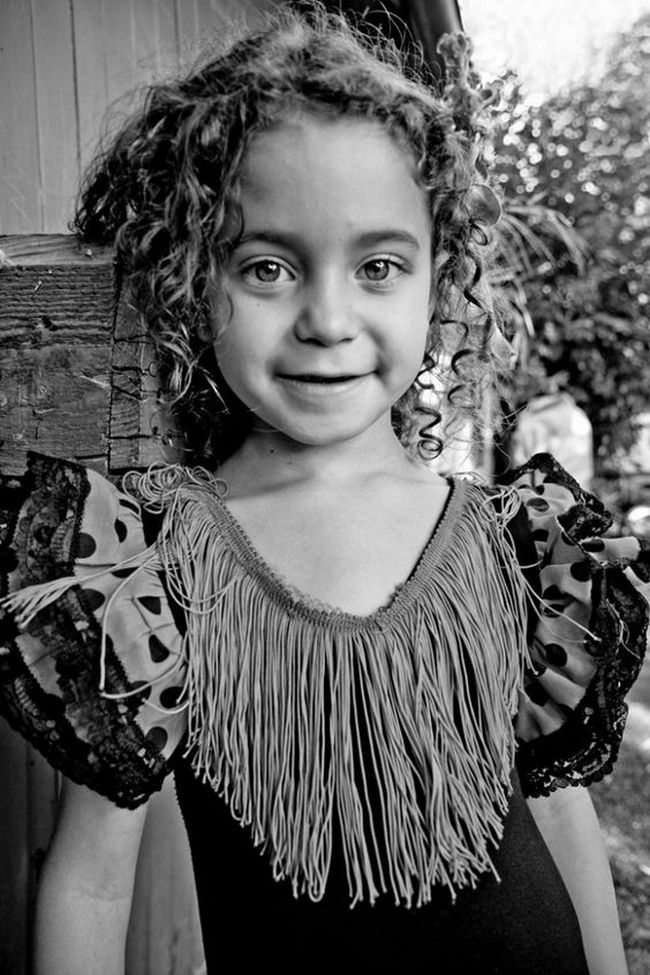 Djainna, Strasbourg, France, 2009. Photo by Jeannette Gregori. Source
He continued by saying, "Romani children attend 'special schools' that limit their capacity to any socio-economic achievements, which could improve their quality of life". In my opinion, these schools are similar to segregated schools, which were not created to protect the identity of the Roma people, but for their further isolation. Here we are talking not only about the quality of Roma life, but also about the welfare of the entire state.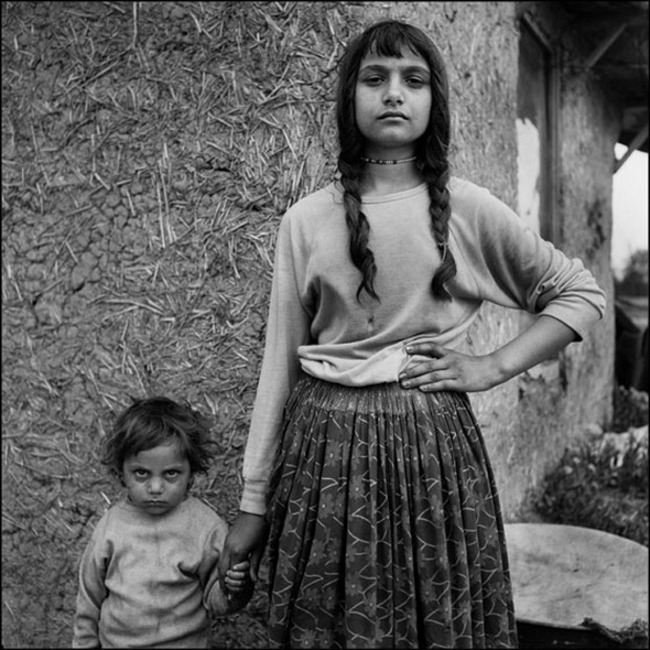 Brave children – adult children. Photographer Jeremy Suton-Hiebert (Jeremy Sutton-Hibbert). Romania, 1990. Source
But many things can be understood by comparison. In early August 2010, the president of France, Nicolas Sarkozy, and his government began the elimination of Roma settlements and consequently deported 979 Roma. They were the citizens of Romania and Bulgaria, and led a nomadic life. Almost half of them were small children who had witnessed the "raids" of the police and forced deportation.
But did someone think that the nomadic lifestyle is one of the traditions and cultural characteristics of the Roma? Moreover, it is typical for other groups of people. No respect for the traditions of other peoples in the framework of the policy of multiculturalism, tolerance and respect for diversity cannot justify the actions of the president of France. However, whether or not this was the only time in modern history of a shameful attitude towards "those other people" remains to be seen.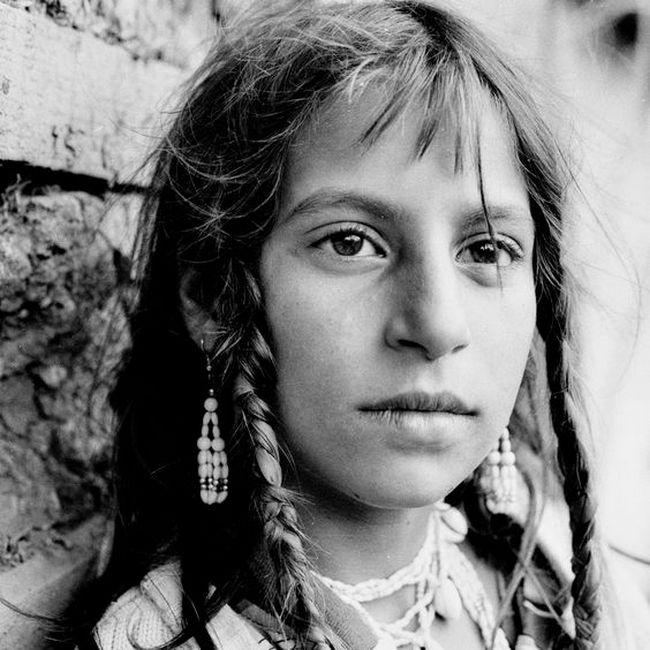 The Romani girl. December, 2006. Photo by Daniel Cojanu. Source
So, what can we say about the attitude towards the Roma who do not have identification documents? What if such a situation arose to other law-abiding citizens? What will be the attitude of Roma children to the world if they are faced with blatant injustice and humiliation?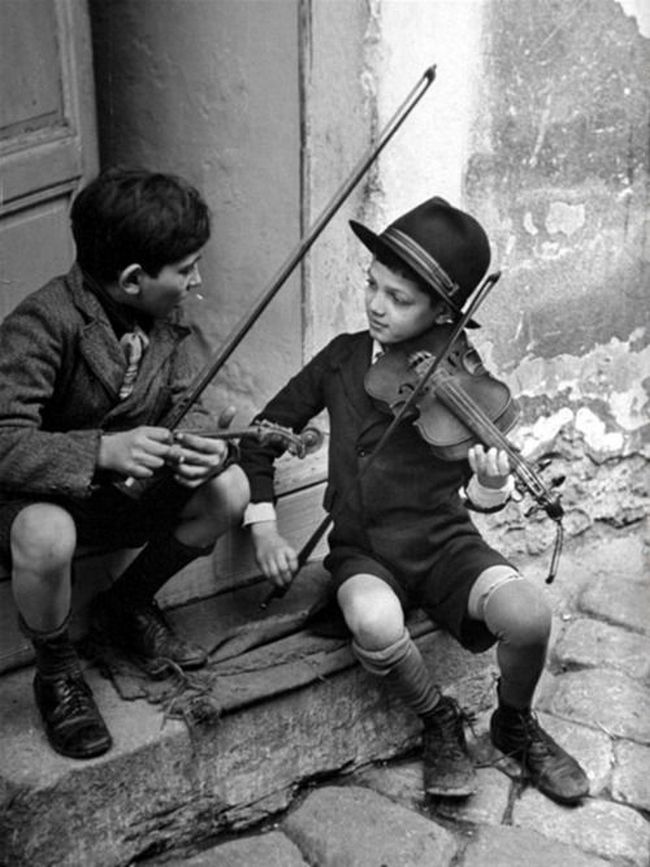 Roma children play on violins. Budapest, 1939. Photo by N.R. Farbman. Source
Childhood is a universal time for all. This is a time that will never return. This is the time when we develop our personality and attitude towards the world. This is the time when we are inexperienced, sometimes naive, and just happy to go forward in life.
Romani children, like everyone else, want a carefree childhood where you can play with dolls, sing and dance. The time when you do not have to worry that at any moment, someone can destroy your home. The time when you should not have to be afraid to go to school, because someone will be there to humiliate you.
It should be a time for you to be proud of whom you are and enjoy life.
Iryna Myroniuk,
The Charitable fund "Progress"
PS: The centers of legal information and advice that provide free legal aid to Roma people working with the support of the "Roma of Ukraine", International "Renaissance" Foundation. To learn more about the activities of a network of centers, foundations and principles of work visit the website www.legalspace.org under "Legal Empowerment of Roma communities." The views in this article are those of the authors and do not necessarily reflect the opinion of the International "Renaissance" Foundation and other civil, religious and political organizations and individuals.