In Mukachevo Roma School Children's Concert Held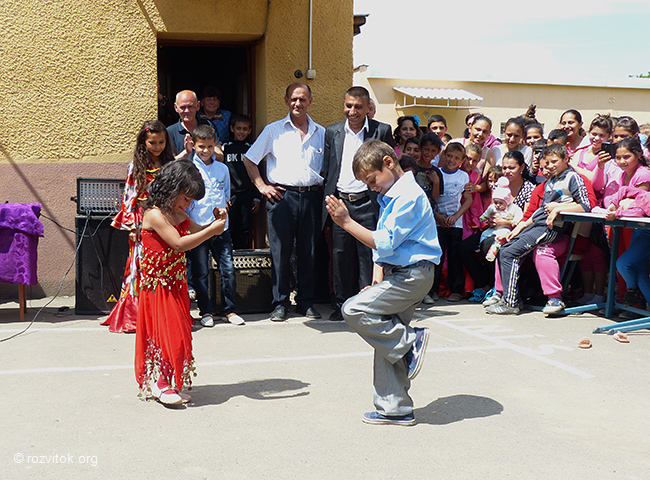 On May 15, 2015 in the Roma school No. 14 in Mukachevo, with the support of local authorities and the organization of Mukachevo Roma "Roma", a children's concert was held; it was dedicated to the end of the school year and summarized the academic year. In the concert were presented dances, instrumental and vocal performances. Roma children were very passionate; every dance was warmly received by the audience with applause. The concert program lasted two hours.
With the speech addressed to the audience the school director, Tatiana Maliarchyk, who spoke about the achievements of schools and pupils during this academic year.
More photo