Josef Feka: I will Teach the Professional Athletes for the Roma Community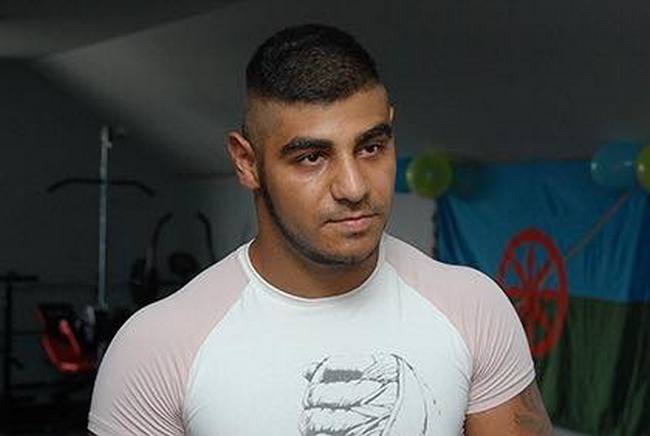 Recently, on the territory of the Roma camp in Mukachevo, the sports complex was opened. It's the first sports hall, where you can have not only physical training, but also become a professional boxer. After all, the manager and the trainer is Josef Feka – the candidate for master of sports, the absolute champion of Ukraine among students in 2009, multiple winner of the boxing competition.
Sport is not easy, especially for someone who is engaged in it professionally. When did your start your sports career?
I started in not very early. I was 10 years old. Now, I understand that I should have started in age of 8. But it is difficult to cause a person to do something. And especially the person, who grew up in an atmosphere of freedom of choice. When I first walked into the training room, and started training, I realized that it was not mine. Moreover, I did not like boxing. However, my dad, who was next to me all the time, said to me a very important thing, with which I go through my life: "Son, you always have the right to choose: to be strong and resilient, or just go into oblivion with alcohol or cigarettes". And he was right. Instead of spending my life on bad habits, I become a healthy and happy man with my own, correct outlook on life.
So, it was your father who prompted you to the sport way?
Exactly. He brought me in Mukachevo sports club "Rukavychka". At first, I was very nervous and was not sure that I will succeed in it. By that time, I went to the Roma school number 14, in which all the subjects we studied in the Hungarian language. And the boxer trainers spoke Ukrainian. However, the attitude to me was very friendly and trainers have focused on my sport growing. My first trainer was Gennady Lozhnikov who instilled in me love for box, and, so to speak, the athletic aggression to win.
Can you tell me more about your competition?
There were a lot of competitions. However, one of the most serious and large-scale was a Ukrainian championship, which took place in the Kerch city. There, in 2009, I won the 1st place, and then became a candidate for master of sports. I am in the national team of Ukraine, and have expanded my circle of acquaintances in the professional sphere. For example, I went to a training session with a well known man from Mukachevo, who were the world boxing champion – Robert Marton. There, I also met Ivan Ilnitsky, the well known boxer of the "Ukrainian Atamans" from Lviv with whom we went to the competition in Kiev. There, I met Alexander Usyk. I think it makes no sense to explain who he is. His name speaks for itself.
The next year, I went again to the championship in the Kerch city, where I won the 2nd place.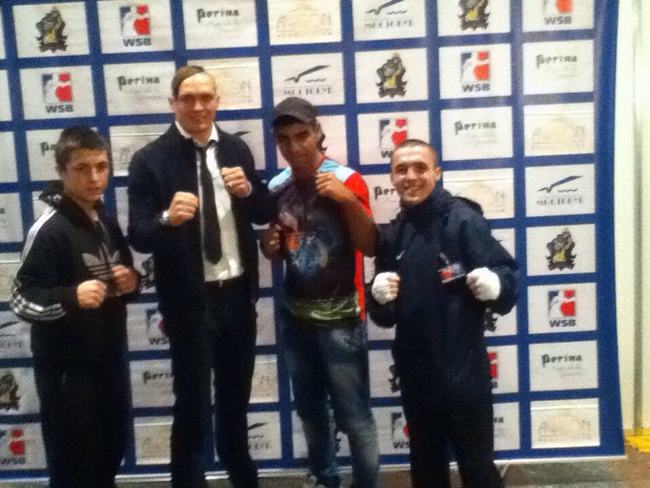 On the photo, Alexander Usyk, Josef Feka and other athletes
Currently you stopped boxing. Why did it happen?
After the championship in 2010, I realized that I needed more than just work out in the gym. I wanted to get higher education, which would help to upgrade my skills of the boxer on a higher level. I had already started planning my trip to Hungary, where I could study. However, life is dynamic, and my plans changed. The Roma people, despite the fact of freedom, have a deep respect for the parents. I realized that my parents needed me. And after talking with parents, we decided that soon I will start to get the higher education. But it will be near my home. And, to be honest, I was not very upset. I decided to direct my ambitions in another way.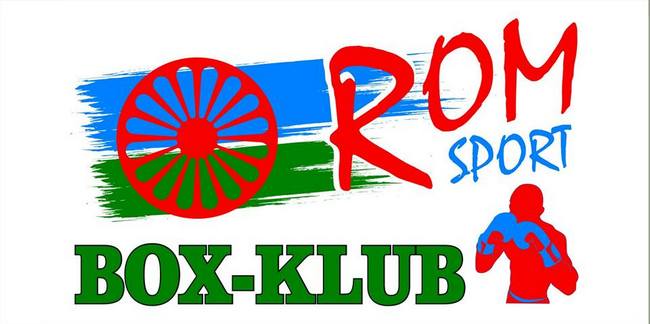 The emblem of the in Josef Feka's sports club in Romani camp in Mukachevo
Do you mean the creation of your sport club?
Yes. You know, it's great when you can do what you like, travelling, and receiving the award. But when I get home, and see that the majority of Roma youth do not even realize for what they can direct the energy.
That's why appears the idea to create in the Romani settlement, which is in Mukachevo, a sports club. As is known, the idea cannot become a reality without support. To achieve my goal, my father Joseph Feka and my friends from the organization «Emmanuel» (Orphan's Promise Ukraine) and senior boxing coach in the Transcarpathian region Valery Vyshnev helped me.
My dad built an accommodation for the sports club. Chairman of the organization "Emmanuel" Karl Horvat, helped to find funds for the purchase of sports equipment. Also, he always helped in the competition trips. A Valery Vyshnev advised how we should accommodate sports equipment. He also visited us, when we opened of the club, and wished us success.
How are going trainings in your gym?
My club is very young. It is only 5 months. But the flow of persons, who want to go to it all the time, is increasing. I am pleased to see how many energetic, active children and young people come to me with desire to become real boxers.
Now we have 2 groups of 10 people in each, aged from 8 to 14 years. However, there are a lot of children not yet differentiated into groups. Many children come to me. And I will never say no for them. I give to everyone a chance to open their potential. But, if in a month I cannot see any progress, I propose these children go to play football. Classes are held from Monday to Friday, for 2 hours.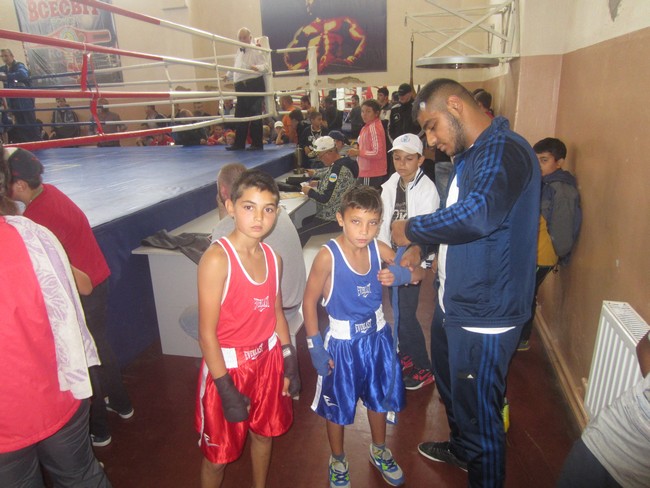 Josef Feka with his pupils
Are the Romani women boxing?
Not now. Perhaps they are too shy. However, we are open for trainings with the girls. As I said, we have two groups of children. Senior group has participated in the competitions. And we already have the first winners.
The first competition, in which we presented our club, was about 2 months ago in Mukachevo. Our center was represented by 5 members, of which Arthur Yovnash (11 years) won the first place. Recently, on 10th of October, was a championship in Uzhgorod, where our boy Ivan Mitrovic got the 2nd place.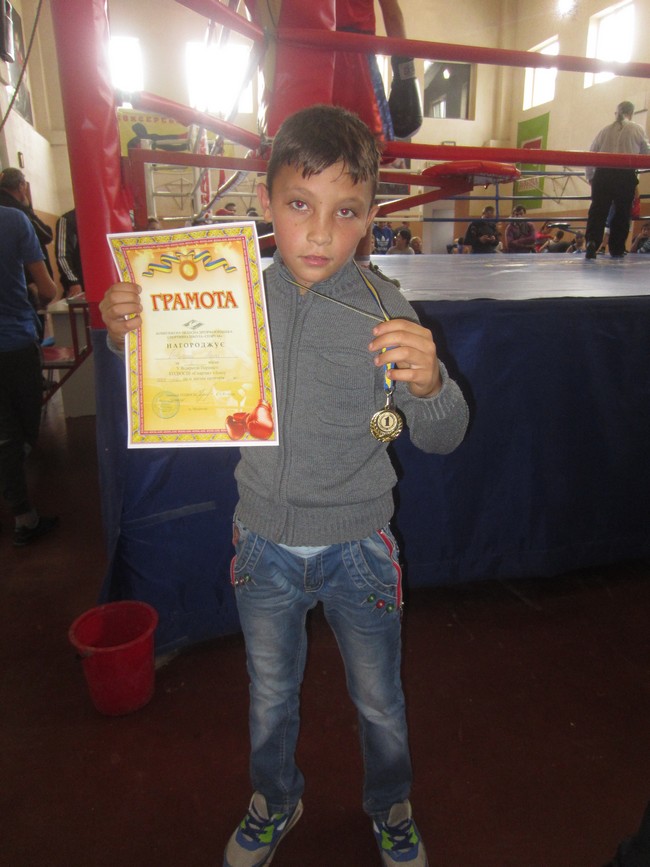 The winner of the competition Yovnash Arthur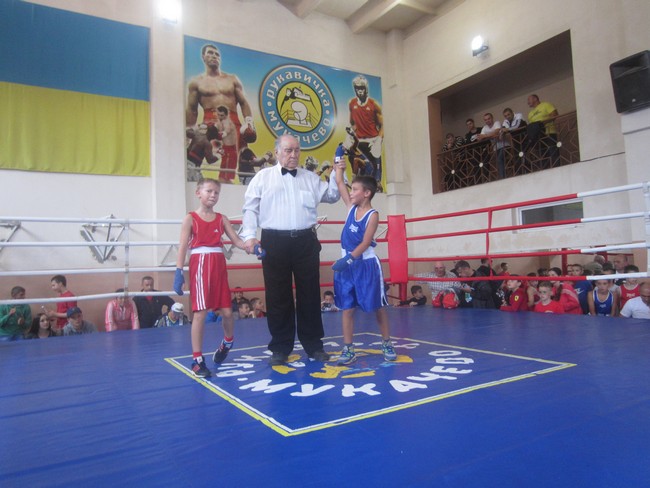 The new champion – Arthur Yovnash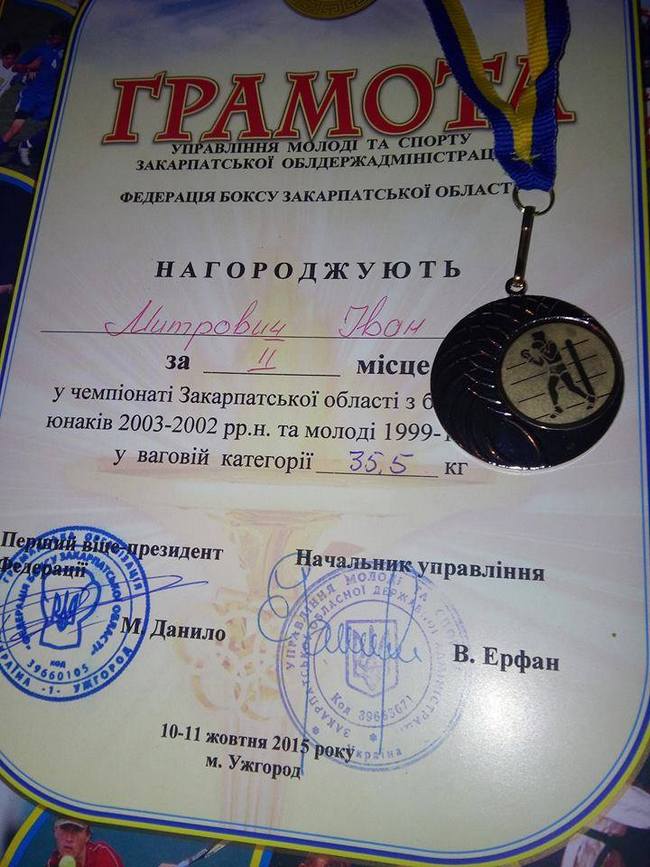 Ivan Mitrovic's Award

It is amazing, that you achieved such success in such a short period. What are the challenges and prospects of the club?
Let's start with the prospects. To sum up everything, I can say, there are many positive things. Now, the Romani children have a place where they can exercise, socialize, communicate after the school. We want to expand our center, and involve new trainers. Is simply not enough to have me only. I want to accompany and support my young champions. But, someone has to stay at the club, and train those who were not included in the competition.
And finally. We are faced with the problem that almost nobody invites us to the event. We need to find the information by ourselves and introduce our athletes. With boxing it is easier, because many people know me. It's difficult with other sports. Roma school number 14, unfortunately, does not invite us to sporting events.
Therefore, we hope that if we declare ourselves as a professional club the Roma children can become another team in the so-called national team of Mukachevo city.
Photo taken from the source
Iryna Myroniuk,
The Charitable fund "Progress"
PS: The centers of legal information and advice that provide free legal aid to Roma people working with the support of the "Roma of Ukraine", International "Renaissance" Foundation. To learn more about the activities of a network of centers, foundations and principles of work visit the website www.legalspace.org under "Legal Empowerment of Roma communities." The views in this article are those of the authors and do not necessarily reflect the opinion of the International "Renaissance" Foundation and other civil, religious and political organizations and individuals.