Public Advocacy Campaign Launched to Eliminate the Legislative Discrepancies in the Issuance of Personal Documents to Roma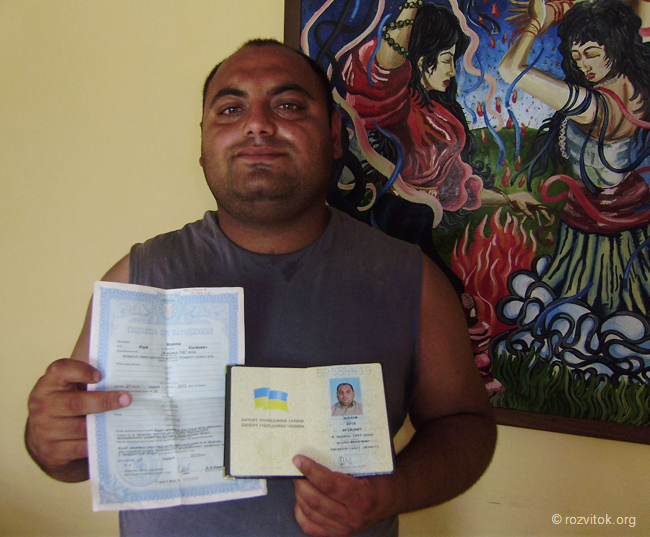 In Ukraine, an advocacy campaign has launched in order to eliminate the legislative discrepancies in the issuance of personal documents to Roma.
The project is implemented by the Human Rights Fund "Progress" in cooperation with Secretariat of the Ukrainian Parliament Commissioner for Human Rights and International Renaissance Foundation with the financial assistance of the European Roma Rights Centre (Budapest, Hungary) and involves a lobbying campaign making amendments to the Law of Ukraine «About the Civil Registration», to the Family Code of Ukraine, «Rules of the Civil Registration» and «Rules of making changes in the civil registry statements, their renewal and cancellation», that will simplify the procedure of issuance of the personal documents to the Roma.
During the period of project implementation, which included the providing of free legal aid to Roma minority, the lawyers of the Human Rights Fund "Progress" found significant flaws in the work of government, justice, immigration and registration services. Also, they found contradictions in the legal acts through which Roma are virtually deprived of access to basic services and participation in public and political life.
Changes in legislation were developed in 2013. With the support of the International Fund "Renaissance" Foundation, they were presented at the Secretariat of the Commissioner for Human Rights.
The issue of access of Roma to realize their economic and social rights, the status of implementation of the Government action plan to implement the Strategy of protection and integration of the Roma minority in Ukrainian society by 2020 is the subject of constant attention of the Verkhovna Rada of Ukraine Commissioner on Human Rights.
On the 13th of October, 2015, the regular visit of representatives of the Commissioner for children's rights, non-discrimination and gender equality Aksana Filipishynoyi is planned to Transcarpathian region as part of a project and to monitor the status of the rights of Roma people.
The press center of the Human Rights Fund "Progress"