Renata Balog: Two Worlds In One Life of a Roma Human Rights Activist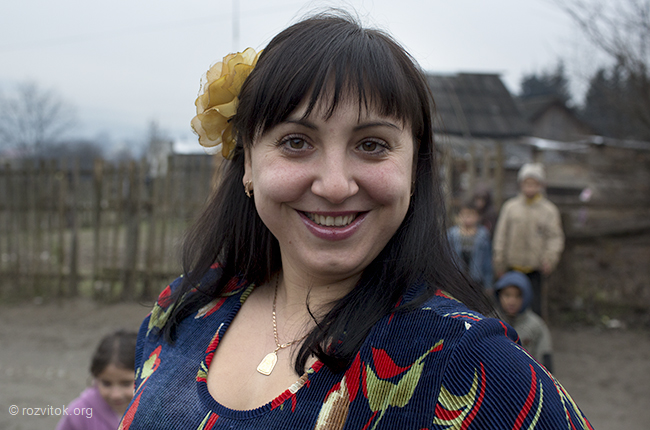 Renata Balog
Renata Balog is a well-known Roma human rights activist and lawyer in Transcarpathia region. She has come a long way from a challenging past. With all the difficulties and successes she has encountered, she discusses her story in this interview.
It is known that in Mukachevo is the largest place of compact settlement of Roma in Ukraine. Is your life is connected with the Roma camp?
Yes. And not only my life. My maternal relatives are still living in the Roma settlement in Mukachevo. Even my great-grandmother lived there with my great-grandfather. Accordingly, my grandmother and grandfather lived there also. My mother was born there. But she always wanted to move out of that place. Perhaps this was one of reasons why she married my dad, who was from Chop. However, the marriage was short-lived, and two years later she returned to the native land – the Mukachevo Roma camp.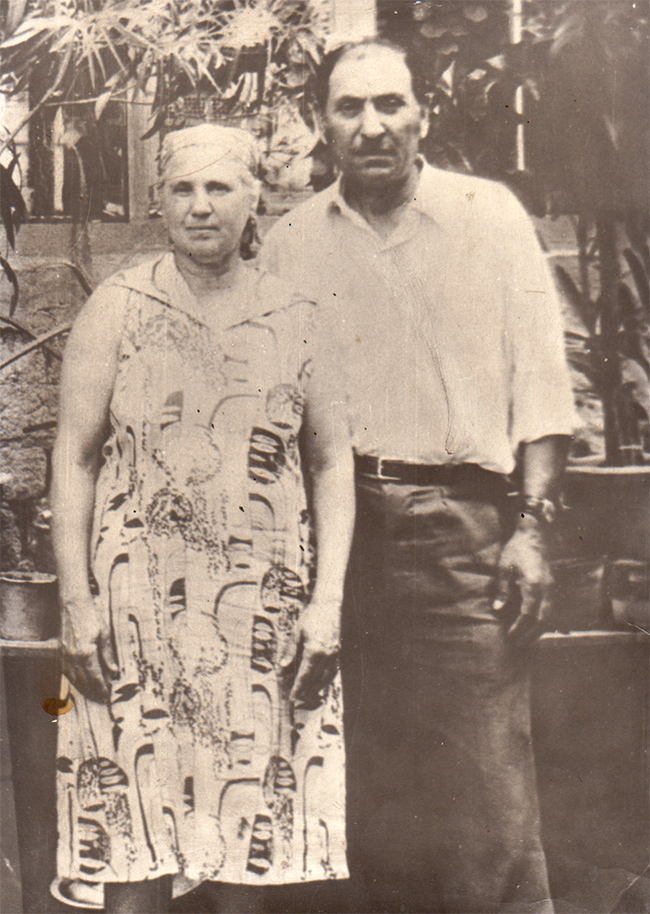 Grandparents Balog
Did you spend your childhood in the Roma settlement?
Exactly. All my childhood was spent in the camp. Up to the age of 13, I lived there. It is interesting to recall my memories and associated emotions from my childhood that left a mark on my life. On one hand, it was a fun and carefree life. At that time, we enjoyed each other, celebrating all together, singing, dancing…My whole family on my mother's side lived there (and lives there now). I wanted to emulate to some extent, the behavior, the simple ways of life, the kind relationships among my brothers and sisters. This applied to my desire to study in the Roma school, which is located near the camp.
Are you trying to say that this desire was an unfulfilled desire?
Before, I would say unfortunately. Now, I am glad for the fact that my desire is not fulfilled. My mother, as I mentioned, has always wanted to change her life. But she had a lot of obstacles with which was almost impossible to overcome. After she finished 9th grade, she started working. She was 16 when she started working as a cleaning lady in Mukachevo's railway station. She realized that education is crucial for each person. But she could not study due to a series of family circumstances. However, people with whom she worked, saw in her the potential for growth, and even posed an ultimatum "If Ida (my mother's name) will not study, we fire her". Imagine, that my mother became a student of Lviv University where she obtained a specialty as crane operator. Up to now, she has been working successfully for 28 years.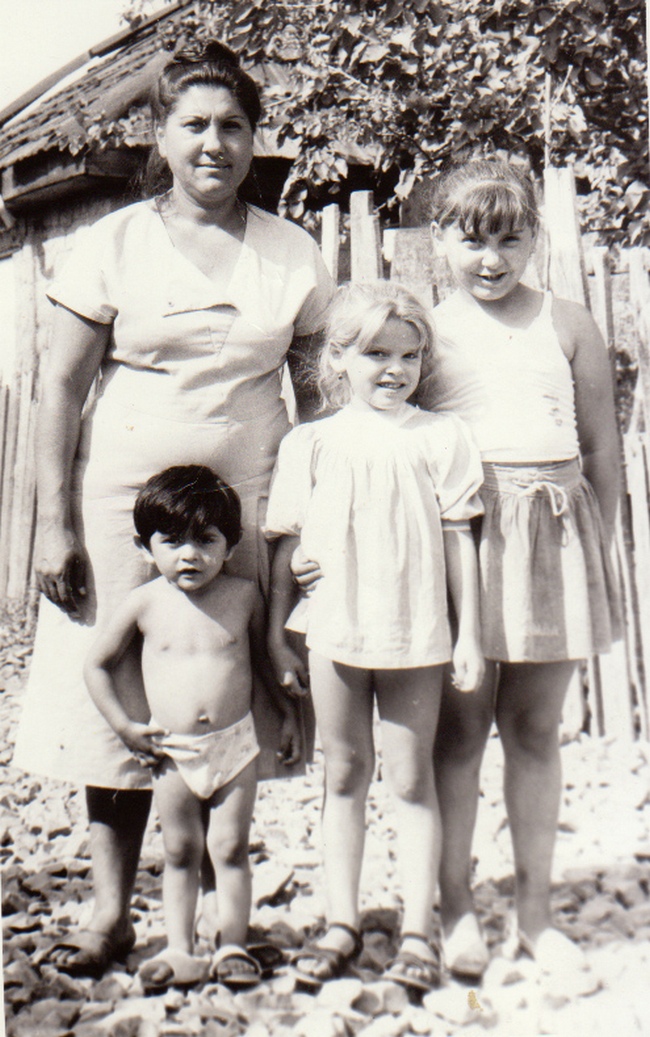 Renata's family
Was it your mom who insisted on education for her children?
Yes. From my childhood she instilled in me my love for so-called "cultural education". My mother really wanted me to study in Ukrainian schools. However, when I was a little girl, I resisted significantly. I wanted to study in the Roma school like my brothers and sisters. My mother realized that there is only one way out – a compromise. So I became a student of Hungarian school №3. We continued to live in the settlement, and at that time, I had extremely mixed feelings. When I returned from the school, I, like all the kids, spent a lot of time on the street, where I heard that schooling is not necessary: "How can education help us? Are any of us working in a"job"? Indeed, I thought they were right. I will also marry and be a mother and homemaker. But my mother did not agree with this, and she invested all her energy in helping me realize the importance of education.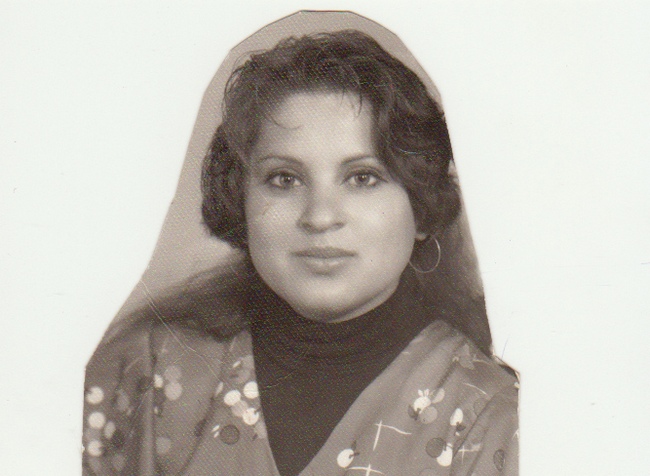 Renata's mother Ida
Once you began receiving higher education and working in a specialty, Can you say that your attitude to education had changed?
It changed when we moved out of camp to the city. In the settlement, studying was something to be ashamed of, but, in the city it was the opposite. All the girls and boys spent most of their time on lessons, hobbies and extracurricular activities. Then, I opened the door of another world that could exist in a small town like Mukachevo. And I could not believe how much the environment affets the person. The first time, it was extremely difficult for me to get used to a new life. I wanted return back to the camp. But I could not. I continued to study in urban schools and build a life on other terms.
Did you really not want to go to the Ukrainian school, just because your brothers and sisters attended Roma school? Are there other reasons for this?
To be completely frank, I had many fears. I felt safe in the camp, and I did not really want to "leave that world". Eventually, I encountered what made me afraid. Being offended. The children offended me by saying unpleasant things, but it was not as critical as when it came from teachers. I remember the incident at the school that eventually made me the strong woman that I am now. The Ukrainian language and literature teacher once told me, "You are like all Gypsies, you cannot do anything. You deserve only to sweep the streets." Now just imagine what kind of attitude the other students had towards me? The teachers?

Renata Balog the champion in powerlifting
It's really appalling that such things are coming out of the teacher's mouth. Is that what has made you stronger?
That was the moment when you needed to take the right things from a negative experience. Of course I cried for a long time. But, my wise mother helped me to see the situation from the other side. After talking with her, I decided: "I will prove not only to everyone but especially for myself that I am capable of everything I want". And you know, my life quickly returned. I perceived all of the mockery as a challenge to be the best I could possibly be.
After high school, I wanted to enter the university to get a medical specialty. Unfortunately, the financial opportunities of my family were limited, and I could not study.
But you got a law degree. How did this happen?
Eventually, I rearranged my priorities, and realized that I can help people more, especially Roma people not as a doctor, but as a lawyer. Via the Roma Education Fund, I had the opportunity to study at university. In 2006, I graduated from the Law Faculty of the Interregional Academy of Personnel Management. There, I never felt some xenophobia…I have always been proud to be Roma. There, I was valued and respected for who I am.
Did you immediately began your advocacy after graduation?
Not at all. I was on probation for 3 months at the registry office in Mukachevo and I really wanted to work there. I wanted to do my best there. However, I faced a similar situation like in school. When the employees found out that I was Roma – they began checking their bags in our locker room. It was very insulting…but I reminded myself of my childhood words: "I can, I will prove". But later, I faced another nuisance. I was sure that I passed the exam in order to become an employee of the registry office. After successfully passing the exam – they refused me. They said my Ukrainian was bad and insufficient.
Of course, this was not the case. Moreover, I was a key employee of this institution. Because many people who turned to the registry office were Roma people, who mostly spoke Hungarian.
But what is done is done for the better. In 2012, I began to engage in human rights activities as a lawyer of Mukachevo Human Rights Center.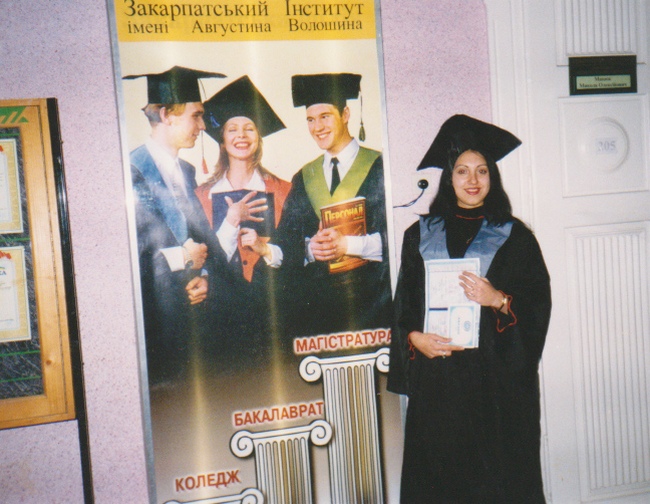 Renata Balog
So what exactly prompted you to engage in human rights activities?
Unfortunately, all the problems that Roma face are impossible to solve alone. I knew that being isolated and having low levels of trust in public institutions does not foster access to legal aid.
For four years of advocacy, we have done a lot of things that have changed the lives of many Roma. The main thing is the feeling that you are a full-fledged citizen. In any event, the situation with certificates and passports for Roma people is still very difficult. Especially for Roma women.
What do you mean?
I can say that the current role of the Roma woman is actually the same as a hundred years ago. This is the traditional role of the mother and housewife. Of course, I have nothing against it. I also want to be a wife and mother. But most Roma women who marry early and are undocumented, fall into a hopeless, helpless situation of being "nobody". It is easy to manipulate her by telling her what to do and, by requiring her to remain silent. Additionally, the fact that Roma women do not see an alternative way of life compounds the problems. I witnessed this when I left the settlement. You see, a closed way of living is not always positive. On one hand, it is solidarity and support. On the other hand its complete isolation, "blindness", and despair.
Early marriage is a tradition of the Roma community. Does it have more negative effects than positive for Roma girls?
It is not only the Roma who get married early. You need to look deeper. It is not new information that, after marriage, children are born almost immediately. Teenage pregnancy and early motherhood is the result of the "child" marriage, which has some irreversible consequences not only for girls but also for boys.
First of all, early pregnancy has negative and sometimes destructive influence on the health of girls. Secondly, early motherhood closes the door – for both boys and girls – to education and future employment. The girl becomes a housewife, and she should serve as a mother. The man will never study, and he will be unable to get at least some education to have a well-paying job. He immediately begins to work in menial jobs. Do you think it's a happy way to spend the teenager years?
Roma youth, like other young people, are motivated, and ambitious.
Roma youth, like other youth, are the hope for the Ukraine. What is more surprising is the fact that the state doe not see the impressive potential of Roma.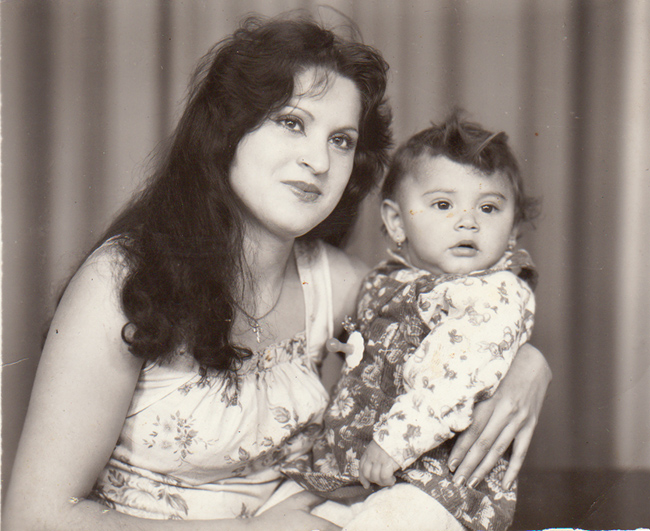 Renata with her mom
How do you think the problems of the Roma women might be solved?
First, I want to explain what the problem is. Centuries-old traditions of early marriage, gender discrimination and the shadow role of Roma women – are the current issues. Therefore, the international community recognizes that such traditions are not in favor for health and self-realization for Roma. The Roma being isolated in the settlements do not see the problem. In the event they do see the problem, they quickly "cool off" by authoritative advice of adult residents.
Secondly, it's necessary to discuss, it must bear in public discourse. Yes, our children's marriages have specificity if we compare with other countries where this "procedure" happens. Roma marriages are mostly voluntary. Nobody explains to children that the priority should be education and self-realization. They fell in love and got married. Then, you already know what happens. When you start to regret, it's already impossible to change that.
Of course, I really don't want to destroy our Roma traditions. But we need to adapt them according to healthy, adequate norms that maintain health in particular and life in general for Roma women.
You said that the state does not see the impressive potential of Roma. However, by the decree of the President, a strategy was developed on defense and integration into Ukrainian society of the Roma minority by 2020. Do you think this is not enough to solve the problems which faced Roma?
President Strategy was adopted in 2013. Unfortunately, we don't see actual results of it. Of course, My colleagues and I understand that this process is not fast. However, I believe that there are a lot of other tools that can speed it up.
The "grassroots initiative" can effectively solve the Roma problems. Only we Roma know our problems and needs. Therefore, I stand on the grounds that the only possible way to solve our problems is to build sustainable development of Roma communities through the formation of self-organization of Roma.
In Mukachevo where there are about ten thousand Roma, we couldn't create the body of self-government. Moreover, the Mukachevo City Council blocked this initiative of Roma during last 2 years. However, I must admit that I am proud of the work we have done. Establishing the initiative group that is willing to represent and defend their interests in a different capacity was a positive moment for us. I think that after these reasonable and important things the attitude towards the Roma community will change.
We know that the attitude towards the Roma community is not so good. This can be seen in so-called "hate speech" in the media.
Yes, it's pretty sad. Sometimes it seems that we do not live in the 21st century because the notions of xenophobia and discrimination are a normal occurrence. However, in the Ukrainian society, it's like a rule. Of course, not all people have negative attitudes towards the Roma. It is absurd when you see that only one variant for our community is offered by one Ukrainian man is to provide a visa from the Roma camp to the city.
It is difficult to convince most Ukrainians that we are citizens of Ukraine, just like everyone else. Sometimes, it is very difficult to convince Roma that we are not second-rate, we are the same people. You want to give up when you see the "Roma-janitor" monument in Mukachevo. But more depressing an inadequate is the anti-Roma response from our Ukrainian people towards a Roma flashmob. The flashmob was conducted in early September 2015.
I want to summarize by saying that only the collaboration of Roma and Ukrainian society will destroy the age-old tradition of oppression and contempt for each other. Indeed, these are difficult times for the country. We have to unite and live in peace.
Interview recorded by Oleg Grigoryev,
The Charitable fund "Progress"