Roma in Spain (photo reportage)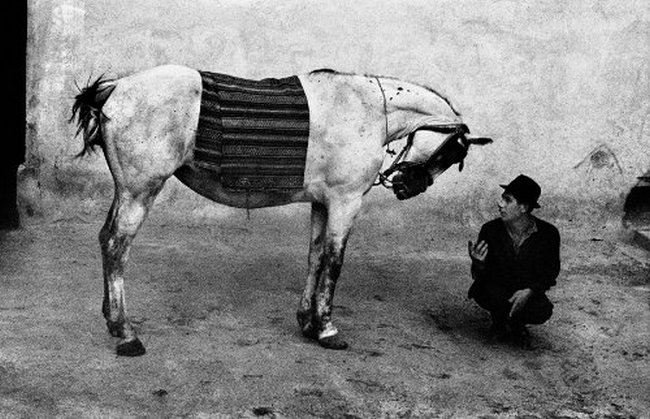 Photo by Josef Koudelka (1938), Czech photographer. Source
Roma in Spain are known as "gitanos". According to the statistics, Spain is home to more than 1 million Roma.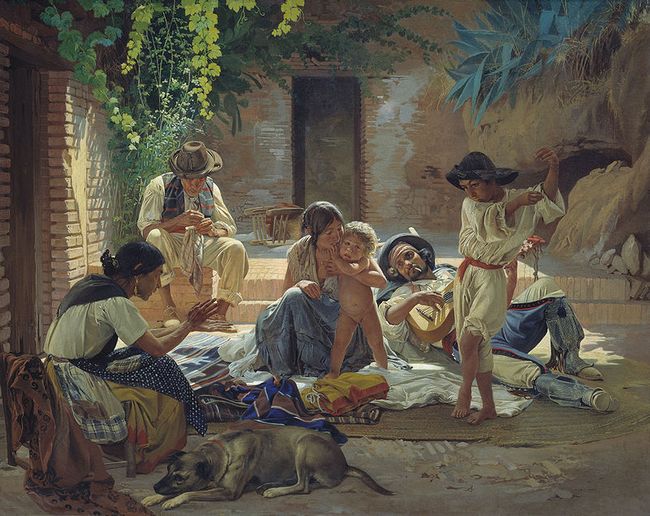 "Spanish Roma" Evhraf Sorokin (1821-1892) Russian artist. Source
Roma Groups that appear in Europe around 14-15 century, represented as "pilgrims" of Santiago de Compostela.
One of the most famous documents that captures the appearance of Roma in Spain, can be found in 1425. King Alfonso V of Aragon issued to don Huan the so-called "pass", where it was stated that all those who will meet him and his people have to help them, feed them and give the shelter.
Often, Spanish Roma are called "kalo". However, the "kalo" can also be referred to the Roma, who live in Portugal, Latin America, and in some parts of France, and even in certain areas of Africa and America.
It is known that there are many dialects in the Romani language. Spanish Roma speak a dialect, which was formed by the inclusion of grammar elements of Romani language in Spanish.
Spanish Roma traditionally profess Catholicism. However, members of the Federation of Evangelical religious groups say that more than 100,000 Roma profess their faith.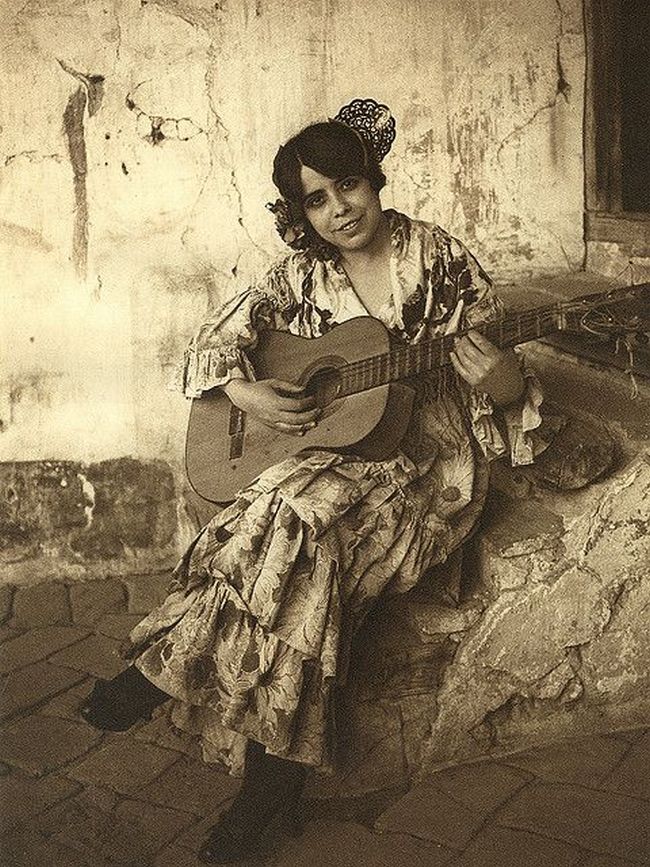 «Spanish Roma women plays guitar" Photo by Kurt Helshera (1881-1948) German photographer. Source
Gitana is a word that has several meanings: Spanish Roman, the Romani Spanish dance or performer of this dance.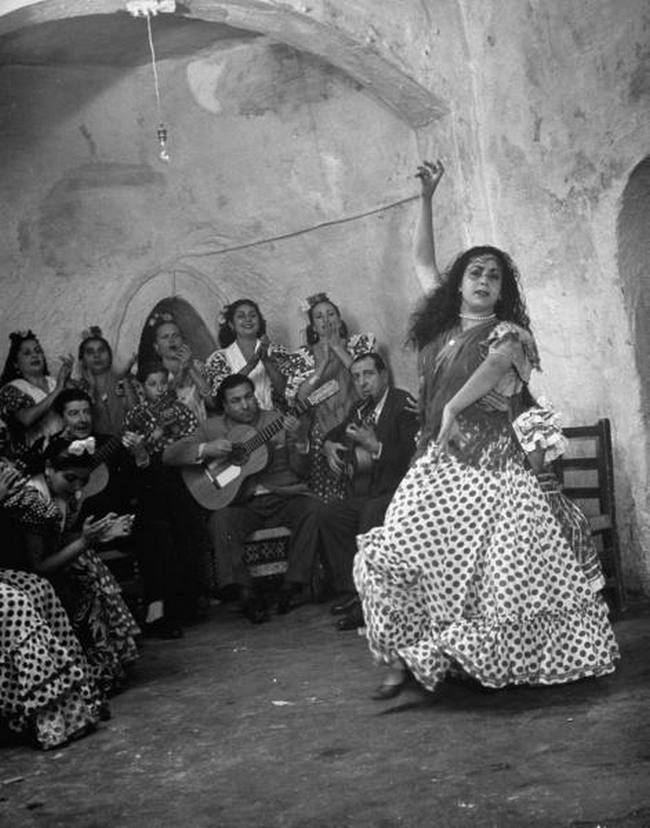 Romani guitarists performing a melody for Roma dancers. Granada, Spain, in 1949. Source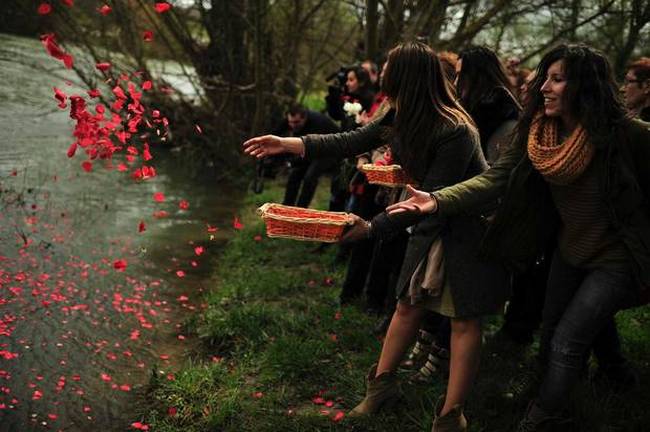 Gypsy women throwing flower petals into the river (Spain), the International Roma Day. Source
Roma respect their traditions and culture. One of these ceremonies to honor their ancestors is throwing petals into the river.
Due to the artistic culture of the Spanish Roma, dance and music genre of "flamenco" appear. The Queen of flamenco is undoubtedly Carmen Amaya.
Carmen Amaya has changed the art of flamenco. Although she never learned to dance in a formal sense, she began her art of movement at a very early age, traveling through taverns and halls, where she performed with her father.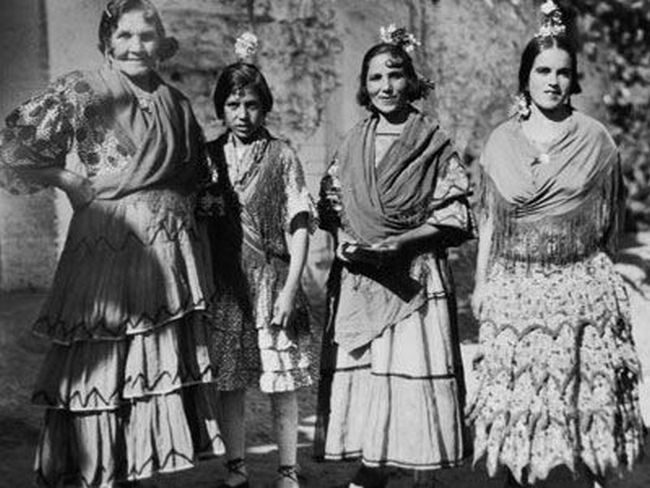 Gitano in Spain, 1930. Source
Woman is the keeper of the family hearth. Family is sacred for Roma. Roma lechery is a legend. Extramarital affairs are not allowed.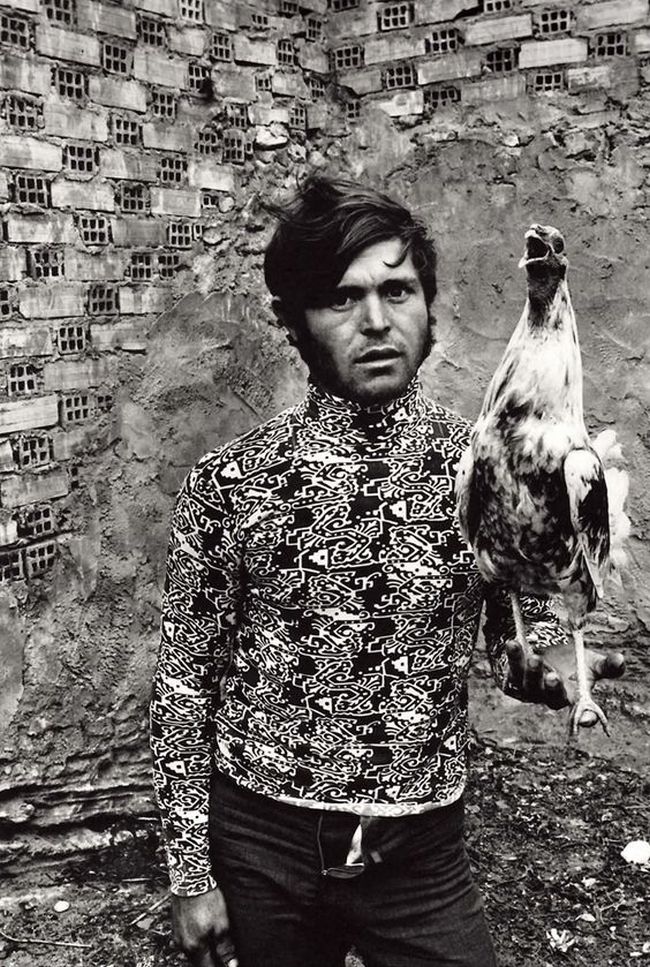 Spain, 1971. Photo by Josef Koudelka (1938). Source
They say, Romani women like to yell and argue, but the attitude to their husbands is respectful.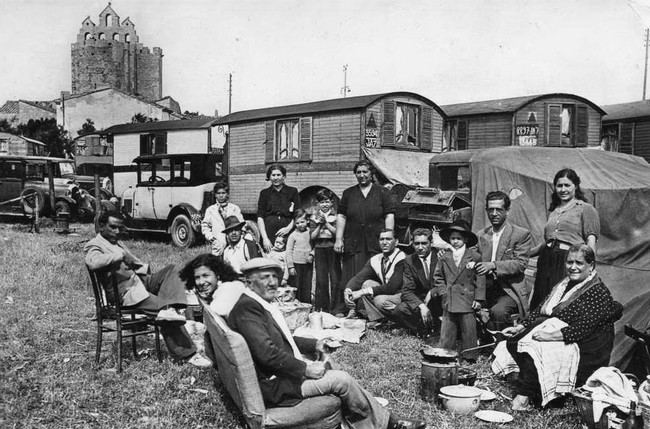 Іспанія, 1940 рік. Source
Roma families are generally large. Romani culture and traditions are passed through these large family circles.
It is known that the Roma wandered through "vardo" – their nomadic dwellings. Spanish Roma are not exception of the rule.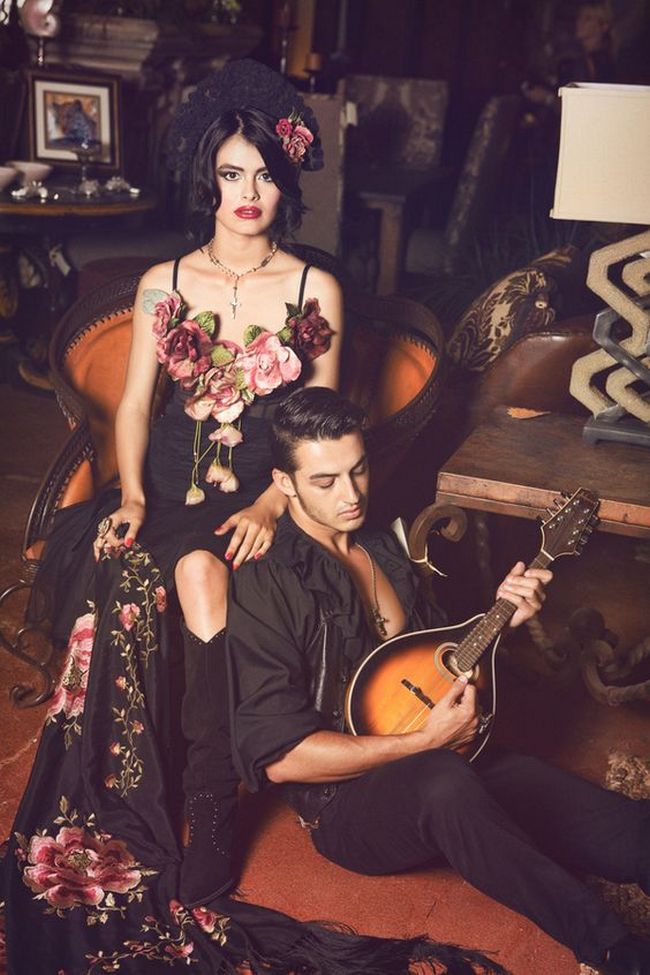 Source
But what is an exception, that is the fact that some Roma lived in the caves of Spain. Even now, there are Roma families who live there. More about this – in our next publication.

Iryna Myroniuk,
Human Rights Fund "Progress"