The Monitoring Visit of Prosecutors and the Representatives of Public in the Transcarpathian Penitentiary №9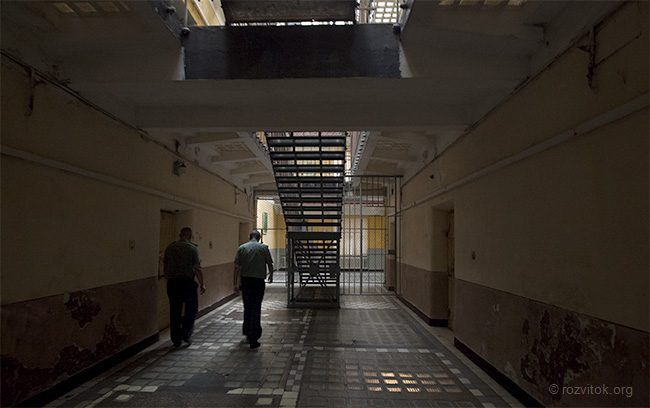 On Tuesday, June 10, 2014, there was a monitoring visit of Prosecutors of region on supervision of the observance of laws in the execution of judgments in criminal proceedings Bilets Vitalii, together with public independent monitor of the Human Rights Fund "Progress" Oleg Grigoryev to Transcarpathian institutions to perform Sentences №9, the State penitentiary service. During the monitoring were examined: economic bloc, cameras detention, prayer room, the class of educational advisory center, pleasure patios and more.
Today, in the Transcarpathian penal institution №9 are 280 people. At the same time, there are 10 cameras designed for 34 imprisoned people for life, but for now all chamber filled.
Prison staff and supervisors noted decrease of imprisoned people. The management of institution, in accordance with previous recommendations, began repair work in areas where women are. The conditions were satisfactory, and only in some cells was insufficient of natural light and no forced function ventilation and the walls had fungus.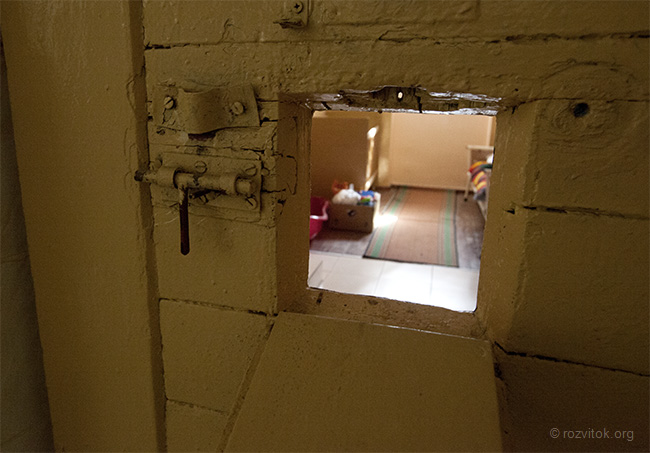 During the visit were conducted confidential interviews with women, minors and sentenced to life imprisonment contained in this institution. Appearance of prisoners was satisfactory, but in private conversation several prisoners complained about the inadequate quality of drinking water and living conditions, in particular the high humidity in chambers.
In the Transcarpathian penal institution № 9 are not met the requirements of the Law of Ukraine "On the basis of social protection of disabled people in Ukraine" to create conditions for free access to physical environment (not equipped with ramps). Also, the journal of visitors (where one could see the movement of visitors) and a separate health magazine were absent. There was only one logbook. Meanwhile, the level of medical care was satisfactory.
Daily, the store was function, where you can buy toilet paper, tea, coffee, canned food, biscuits, drinking water, etc., that is all what necessary for the existence of prisoners.
Can be considered as positive the presence of modern dental office, a separate room for pregnant and educational advisory center (single class) for minors, which is equipped with school desks, boards, television and educational materials.
Overall, the state prison and detention conditions were deemed satisfactory and in conformity to the current legislation.
According to the results of monitoring was conducted a conversation with Chmovsh Myron, the chief of the Transcarpathian penitentiary №9, during which comments were provided practical recommendations for the elimination of all shortcomings.