The Press Conference With the Participation of the Roma Human Rights Protectors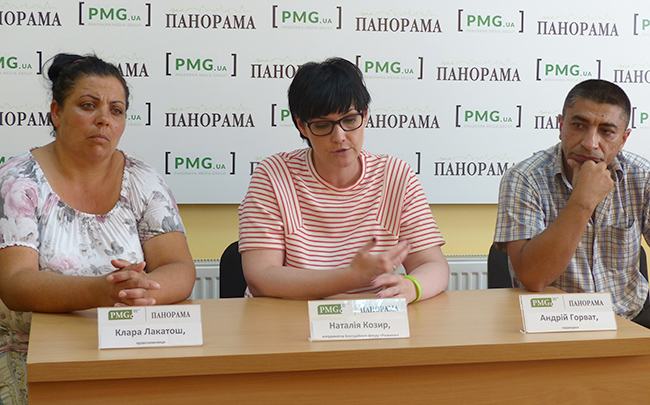 On September 18, 2015, in Mukachevo, a press conference was held with the participation of Roma rights defenders and project coordinator of the Charitable Fund "Progress". The issue about reaction of the Roma community on the monument in Mukachevo caused coverage of its factual basis.
According to Andrij Gorvat, the human rights activist from Mukachevo, resentment caused by the monument, is not unreasonable. He points out:
"Are Roma only able to sweep the streets? When we went to school, we were scared by parents: if you not study, you will sweep the streets. Now we got this monument like award"
But the worst is that the authorities simply turn to a blind eye to the real problems in Roma:
"For almost two years there has been no water in the Roma settlement. We get it through a plastic tube through which water is given twice a day."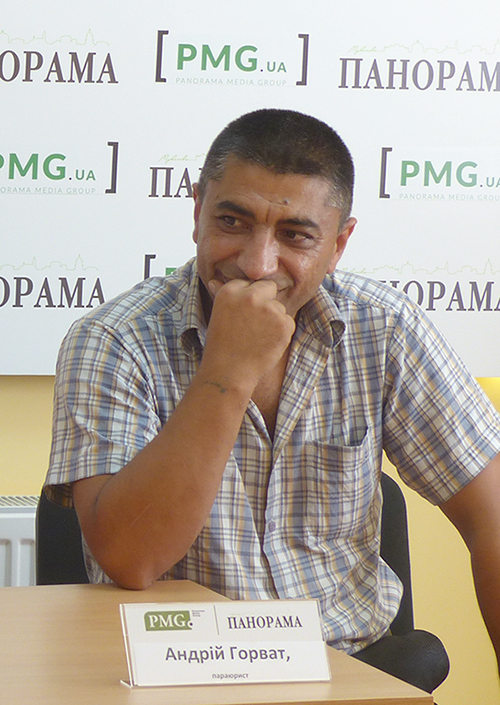 Andrij Gorvat
Clara Lakatosh, the activist of the Roma community said that the lack of water, prevents from a satisfaction of primitive physiological needs in general, and care for children in particular. And children have to go to school. Also, she expressed her concern about the deterioration of the health of the population. Since the lack of quality water supply is the first warning of the spread of various kinds of infections.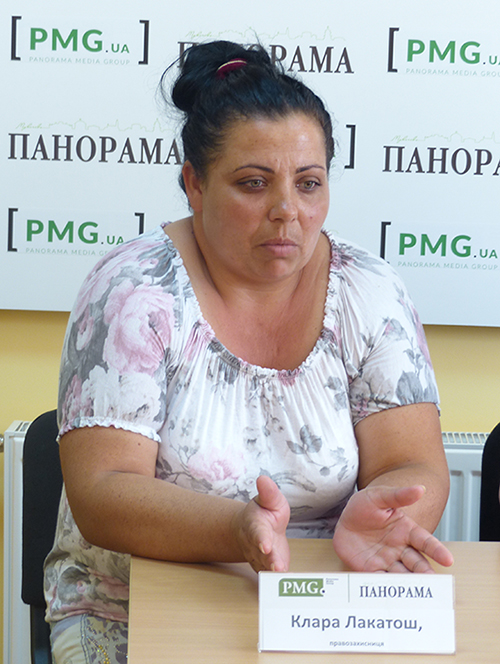 Clara Lakatosh
On the question about the desire to go into politics, Andrij Gorvat said:
"Once, the Roma community had put forward our candidate Ivan Yonosh. He failed, moreover, betrayed Roma, showing off the opening of the monument for the Roma-janitor. So I decided that I would defend the rights of Roma as a human rights activist and public figure."
He point out His desire and inaction of authorities, while talking about the creation of the first self-government body for Roma community in Ukraine. This initiative with the parallel adoption of the new program "Roma population in 2015-2018" is well blocked by the city authorities.
Moreover, as coordinator of projects Nataliia Kozyr noted, requests for information, which defenders from Mukachevo Human Rights Center send to the officials, get arrogant response that nothing has been done according to the Roma program. Is it possible, that the Roma community of 10 thousand people has no problem? Did Mukachevo authorities decide that within two years all 56 points of the program is empty words?
The press center of the Charitable Fund "Progress"