The Queen of Romany Music: Esma Redzepova (The story of the Roma)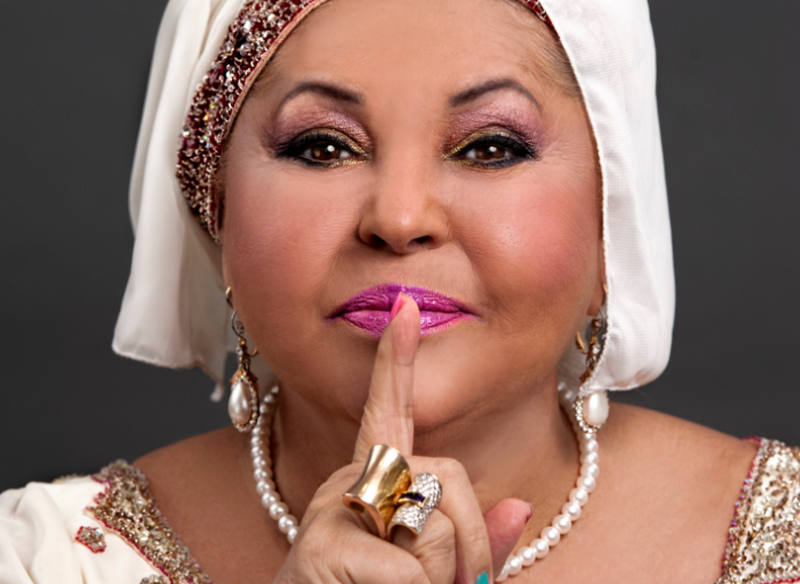 Source
She sings with the power of lightening, the wisdom of a sage, the voice of an angel and the tenderness of a loving mother. She is Esma, a world class artist and cultural icon who carries the torch for her people wherever she goes. She has sung for presidents and peasants and always with the dedication and intensity of a woman who gives of herself from every cell.
For more than 50 years, Redzepova has flourished as a performer and recording artist, despite political upheaval and prejudice against Gypsies — or Roma, to use the more acceptable term. In whoops, warbles and whispers, she sings about Roma culture, life's disappointments and especially unrequited love. In "Chaje Shukarije," she sings, "Beautiful girl, don't go in front of me, turn to me, see me, and when you'll see me try to love me."
In 1976, she and her husband Stevo were aptly crowned "Queen and King of Gypsy (Romany) Music" at the First World Festival of Romany Songs and Music in the Punjabi town of Chandigarh, India.1 This title is undisputed and has remained so to this day.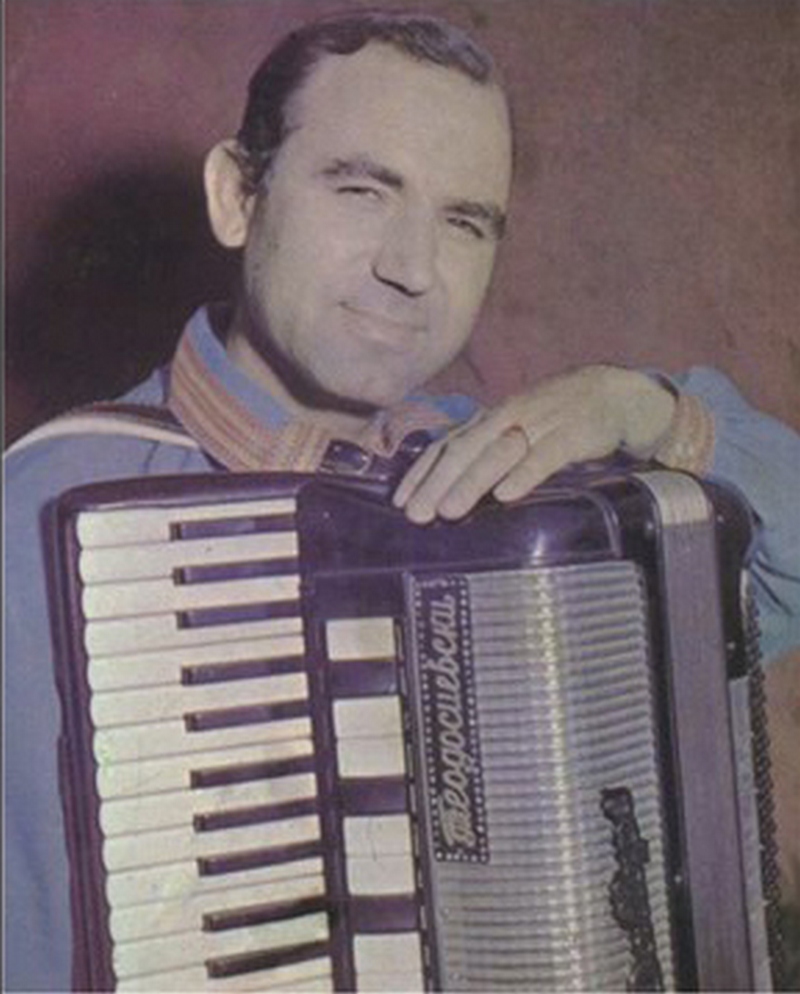 Source
At the Festival of Roma Experiences in Moscow in 2000, she was proclaimed Laureate and Roma Singer of the Century. In 2013 she represented Macedonia in the Eurovision Song Contest. Esma has performed for many heads of state and has toured for more than four decades, giving more than 8,000 concerts in over 30 countries. In 2000, the Sorority of Roma Women proclaimed Esma "Woman of the Millennium." In 2002 Esma was nominated as United Nations Ambassador for Refugees in Macedonia, and was nominated a second time for the Nobel Peace Prize. In 2010, she was awarded the Macedonian Order of Merit, and in 2013 she was proclaimed a National Artist of Macedonia.
Who would have thought that this tiny, spindly legged child from a poor but honorable family would rise to such fame? Esma has a life story that movies are made of. She blossomed, thanks to the firm tutelage of her band leader, mentor and later husband, Stevo Teodosievski. Both of these magnificent performers came from different backgrounds. Stevo came from a family of impoverished Christian Macedonians, and he worked during his entire childhood at the type of child labor that should be illegal but is not. His family was disapproving of musicians, so he used to slip out at night and perch under the window of the local taverna. He would play imaginary arpeggios on his chest on a make believe accordion. Later, he helped to promote the folk music of his native country and popularize songs from the diverse ethnic groups who inhabit the fractured land once called Yugoslavia.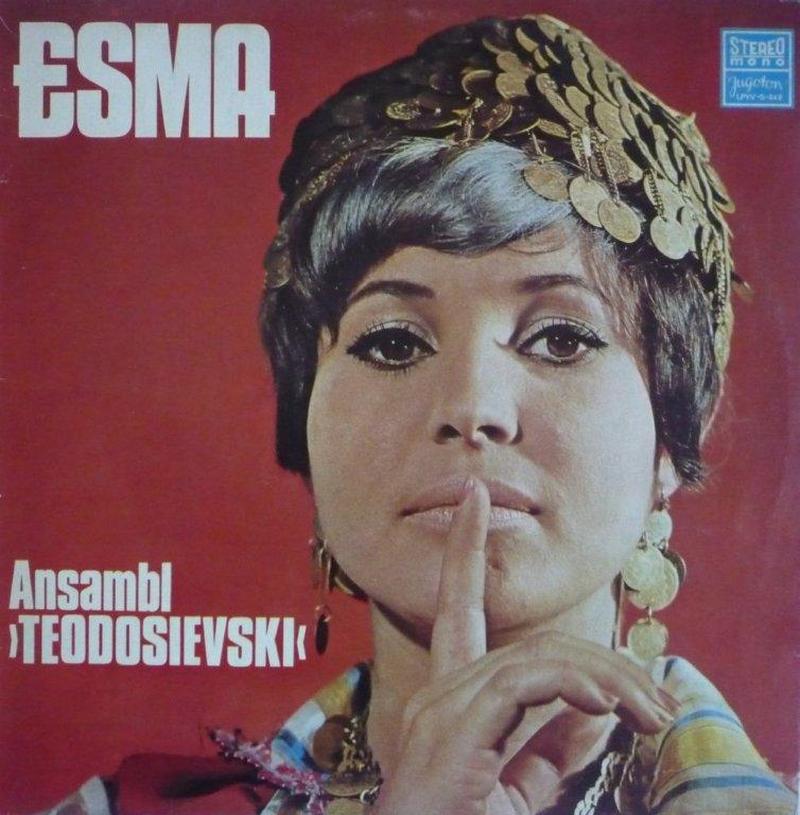 Source
A world renowned composer, arranger and teacher, Stevo has taught four generations of musicians and composed over 100 songs. And perhaps the thing for which we should be most grateful, he was the first performer to bring Romany (Gypsy) music to the public on a grand and commercial scale. He did this with the voice and charm of the sparrow-like child who won a Radio Skopje amateur hour contest when she was only fourteen. He thought she had a voice "like a silver bell." The award for the competition was 11 million Yugoslav dinars — at that time, four to five months' salary.
But this was a problem. Redzepova hadn't told her family about the contest, because she knew her father wouldn't approve. So she hid the prize money in her underwear. Her mother was preparing a bath for the kids a few days later when her daughter's secret slipped out. "She exploded at once," Redzepova says. "And when my father came home, she explained to him and he was a little angry. I promised to him that if I became a singer, I would only be a radio singer — I'd never play in restaurants or bars or something like that." That was a consequential choice. In Yugoslavia in the 1950s, singing at weddings or in bars was pretty much the only career option for Roma musicians.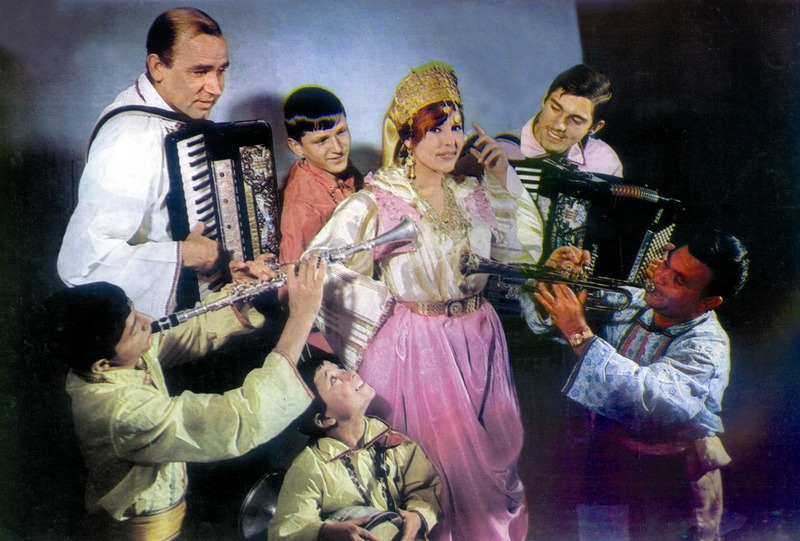 Source
Esma's conservative but loving Rom family feared the world of music and the negative influences that could assert themselves on an impressionable young girl. Forever courageous, but humble and shy, Esma knew that the music could and would become her new life. Somehow, Stevo convinced them all that he would care for her as if she were his family member. That is how this woman child went on the road, with one small suitcase containing one dress and one cocek (a Balkan Rom dance which has some Oriental movements) costume. The racism that stung Esma's face with tears as a child, attempted to follow her on this journey, but somehow the music built a bridge on which the people who believed the stereotypes about Roma could cross. She never denied her Rom heritage, as many did, but rather announced it to the world with pride. Now, almost forty years later, Esma is weaving her magical spell on audiences all over the world.
Their love was kismet. They married after ten years on the road. Stevo admitted, "Who wouldn't fall in love with the lovely and vivacious Esma? But there was more…We were tied by bonds of music and dance." Stevo was demanding but fair as he taught music to Esma and all those who came into his life. He said; "I believe that talent is only a small part of success, that hard work, practice and exploring new forms are what you reap your fruits from and what brings professional longevity…I have implanted this credo in the souls of my pupils."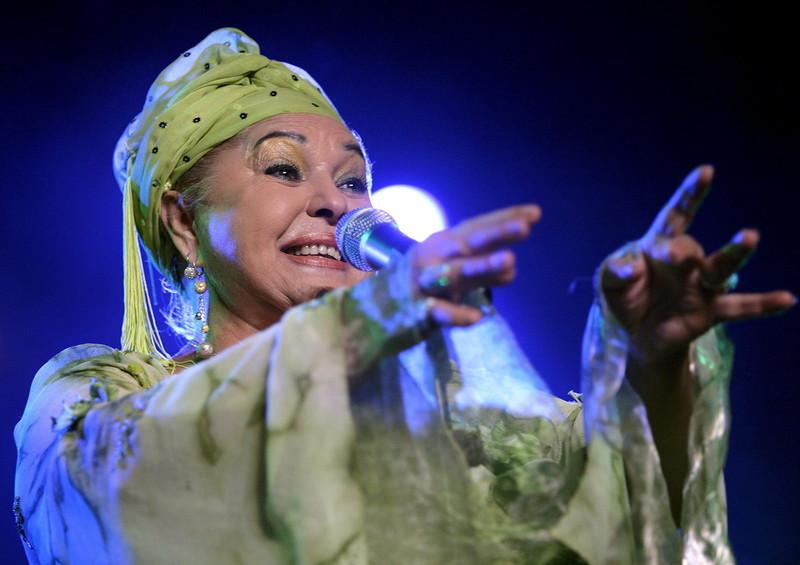 Source
There were many highlights in their career. The Ensemble Teodosievski performed all over Europe, Asia, Asia Minor, Mexico, Australia, Canada, India, the former Soviet Union, the Middle East and the United States. They dined with Presidents and Prime Ministers and they made five movies. The ensemble performs Romany songs and folk music from Macedonia, Romania, Slovenia, Montenegro, Bulgaria, Albania, Turkey, Greece, Spain and Israel. In India, Esma searched for her Romany roots and found thousands of people who understood her Romany lyrics. As a child she had been taught that the Roma came from "a faraway land of sunshine, a land where there was so much sunshine that it had burned our forebears a deep dark brown…" She found this land and the people loved her.
Esma has long been a humanitarian. In the beginning, she and Stevo would help boys, many of whom were "small, skinny…hungry and neglected," and they would teach them to perform. Many would accompany them on tour. Stevo would be their mentor and acted as their "father figure," and Esma would be as their mother. They often called her "Mama," and she revelled in the role. This was to become a lifelong mission as she and Stevo continued to save children from the ravages of racism, ethnic cleansing and abject poverty that still plague Roma. Esma and Stevo eventually opened a school. There were 48 musically gifted boys who lived there over a period of thirty years who have had a better life because of them, and Stevo and Esma had adopted them all. At the school, "Music is the most important part of our lives because we are all poor, and that is the only way we can socialize. So we wake up with music, we lay down with music, we listen to music all day, and that is the way we keep closer."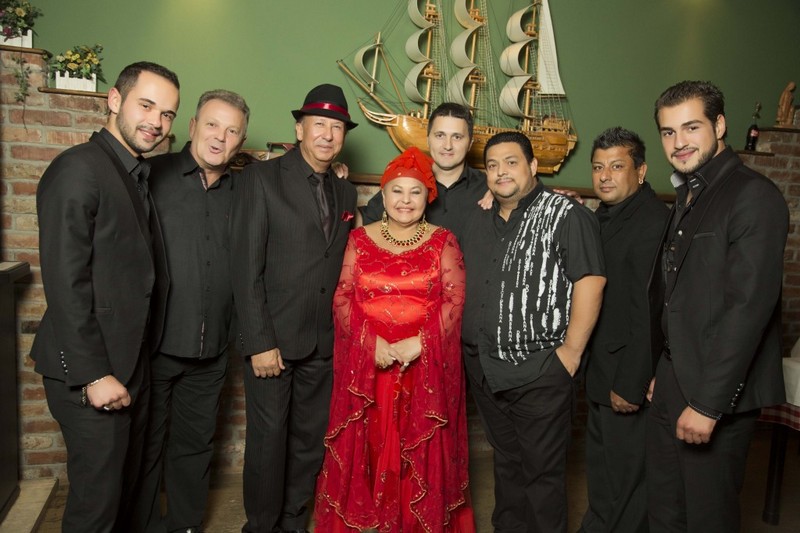 Source
Esma continues to help her people. In 1995, she sponsored the Association of Roma Women, ESMA, a self-help group for Romany women in her hometown of Skopje. They also help to promote the education of Roma from the grade school level all the way to the university. She calls the compound of her school her "dom," which means "home." On the grounds are "The Home of Humanity and Museum of Music," the school, a health clinic, and a gathering place for support groups for Roma. She is active in helping to settle disputes among her people. Esma also helps to combat racism by defending her people publicly and privately. She was recently immortalized on a postage stamp which commemorated her efforts to help with placement for Rom refugees.
Nineteen years ago, Teodosievski died "There is a special part in this museum which will be a memorial," she says. "His accordion, my mike, it will be in one place."

Iryna Myroniuk,
The Human Rights Fund "Progress"
The sources were used:
1. http://thebestofhabibi.com/volume-17-no-2-fall-1998/esma-redzepova/
2. http://www.npr.org/templates/story/story.php?storyId=125580636
3. http://www.broadwayworld.com/san-francisco/article/Esma-Queen-of-Romani-Song-to-Headline-Herdeljezi-Music-Fest-20160314