The Violations of Human Rights were Found in Geriatric House in Vynohradiv, Transcarpathian region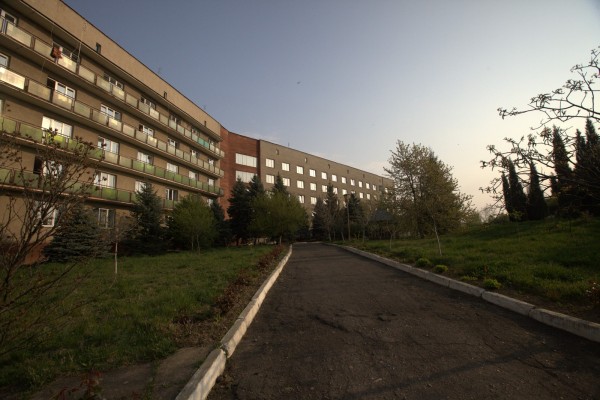 It is established during the monitoring visit, conducted in April 4, 2014, by representatives of the Department for the implementation of the national preventive mechanism of the Secretariat of the Ombudsman together with independent monitors from the Human Rights Fund "Progress" – Oleg Grigoryev and Miroslava Pylypchynets.
177 people live in properly equipped spacious rooms, mainly for two. Persons with disabilities are provided with trolleys. There are a library, cinema and shop with low prices. Despite the strong financial base, the monitors noted particularly poor level of medical care.
For example, last year only five people could treat somatic diseases in hospitals, although in the institution there are 97 people with disabilities, 16 people seriously ill and bedridden. At the same time, 13 people were sent to the regional psychiatric hospital near Vilshany village. While talking with people in hospitals, the monitors noted, that the main fear of nearly 50 people is to get the treatment in the psychiatric hospital. The director of the boarding house explained, they were sent there because of smoking in prohibited places or drinking, or other violations.
Also, there was noted the poor state of the provision of rehabilitation services. Only individuals with disabilities are provided medical rehabilitation services. The wheelchair moving at the institution is difficult due to lack of free-barrier space.
Thirty people need the diapers, which are given one per day. Women are not provided with sanitary facilities. Roll of toilet paper is issued only one per 4 months. This situation can be assessed as gross violation of the Convention on the Rights of the disabled.
Most people complained about the poor quality and tasteless of food (at the time of the visit undercooked food was discovered, after dinner it stayed in many plates). The people have to buy water for drinking and hygiene things in the buffet by their own expense.
The institution grossly violated the law of Ukraine "On information" and "On access to public information." In particular, there is no reception schedule at director`s office, no access to information about human rights and no phone / address for requests to authority's charges, correspondence, and books for complaints.
As a result of the monitoring visit, there was prepared a letter to the Ministry of Social Policy and Transcarpathian Regional State Administration.