Another Visit to a Psychiatric Boarding Showed another Horrors
Employees of the Department for implementation of the national preventive mechanism of Commissioner's Secretariat together with the regional coordinator of interaction with the public in the Transcarpathian region Oleg Grigoryev made a monitoring visit to Tura-Remetivskij neuropsychiatric boarding house for men in the Transcarpathian region.
In the institution were revealed a number of serious violations. In particular, 8 men never were in a boarding, because they work on the farm near the village Turiya-Remeta. They daily looked after 20 cattle and 19 pigs from 5 a.m., working on the field and etc. This long and hard work cannot be classified as work therapy.
Monitors said that the people, who have to be in bed all the time, were neglected, and they were lying on old torn mattresses. In rooms we felt persistent unpleasant odor and stench of smoke – almost all men smoke in the rooms. One man was in diapers, but he lay under a wet blanket, and on the floor near him was a puddle of urine. Also, there were found two rooms that are used by staff as isolator for "naughty" men. However, it is difficult to call these places as "rooms", because there were bars on the windows, broken beds, black dirty mattresses, as well as the huge iron door with grates, which has a window for giving food.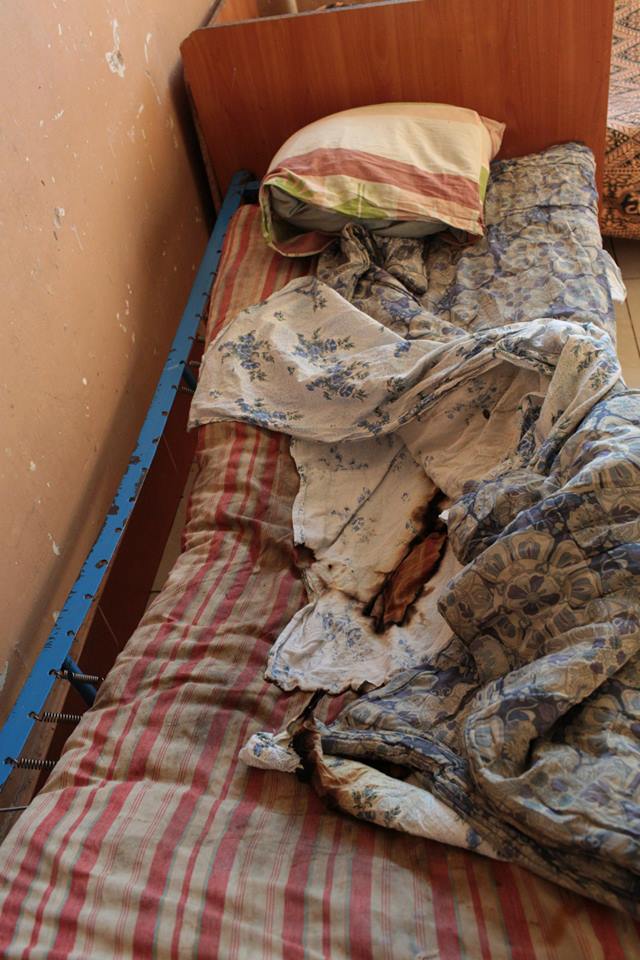 Renovation was made only in those areas, where men live, who can look after themselves.
About these and other identified violations and problems, there will be prepared response acts from the Ombudsman.