Association "Ukrainian Women's Initiative": New Approaches to Solving Old Problems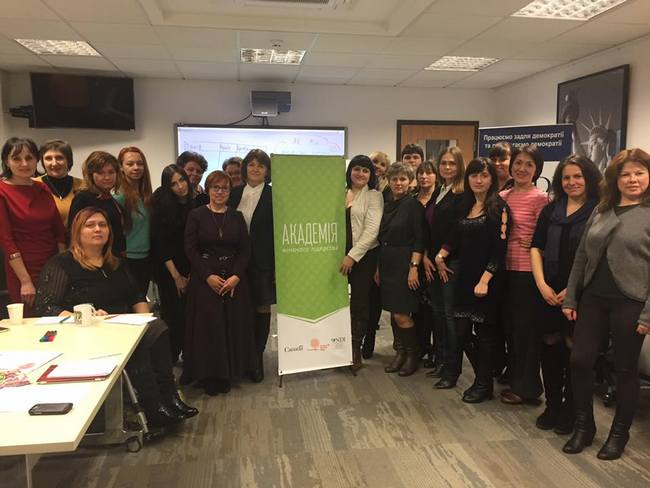 After two sessions, which took place for women leaders from all over Ukraine in the framework of the Women's Leadership Academy, the continuation of the Academy graduates' work was discussed, and, going forward, they will take a different approach as active participants.
The project coordinator of the Ukrainian Women's Fund Oksana Kvitka, congratulated participants of the work session. The strategic sessions took place from 5th to 6th of February in Kiev under the professional guidance of Tatiana Lytvynova. Participants discussed a clearer structure for the design of an existing network of Academy members.
The main issues that were discussed:
• Form of Union: network, an association or coalition?
• The structure of the association: a formalized or non-formalized?
• What is the purpose and the main tasks of the association?
• Our mission and values: what is the priority?
• What are the main directions of the association?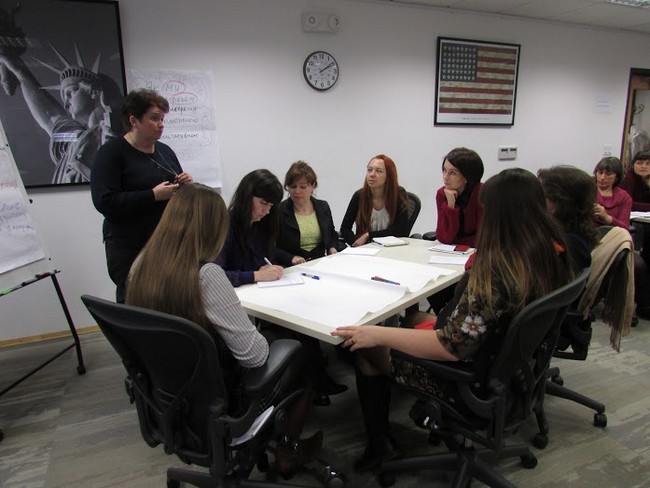 Many issues were taken into consideration and accompanied by constructive discussion between the participants. The basic foundation – formed during the session – depends on the efficiency and the effectiveness of the association.
With the help of teamwork and coaching, the basic principles of cooperation between women leaders were formulated. As a result, efficiency and effectiveness of the Ukrainian association was launched.
Additionally, the media-manager of the Charitable fund "Progress", Iryna Myroniuk, participated in the strategic planning session.

The press center of the Charitable fund "Progress"
Photo: Ukrainian Women's Fund