Carmen Amaya – The Roma Queen (The story of the Roma)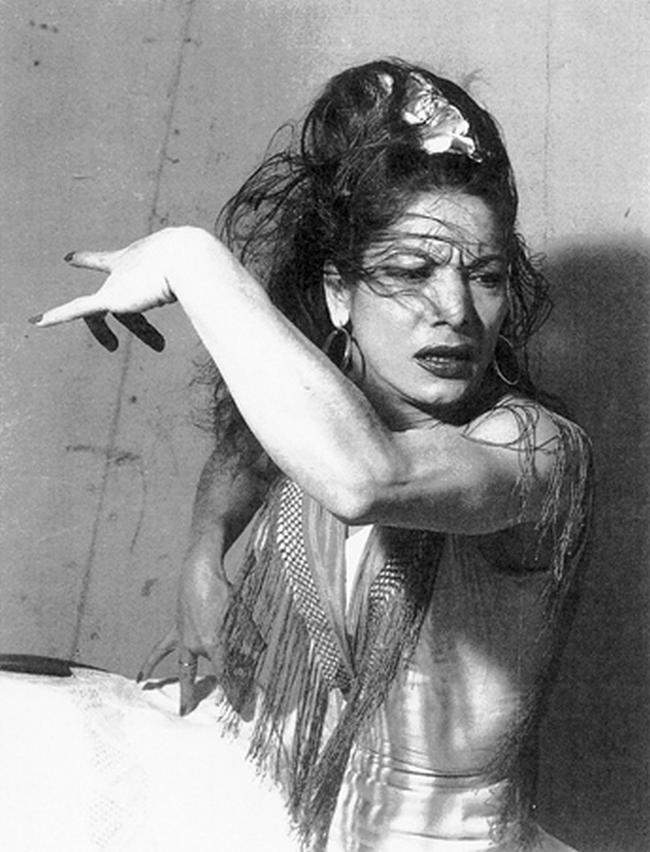 Carmen Amaya – The Roma Queen. Source
«Carmen Amaya is like hail on the windowpane, she is the cry of the swallows, she is a black cigar that smoked by dreamers. It's non-stop applause when she and her family had come to the city, they are the cause of the disappearance of laziness, lethargy and despair, just like a swarm of insects flies from the leaves of the trees», – Jean Cocteau (1889-1963), French director, actor, writer and film director.
Carmen Amaya (1913-1963) was a Roma dancer who had performed on world stages and had a huge impact on the art of flamenco.

Throughout her life she was called the best dancer, and the Roma Queen. Source
Music of Flamenco emerged in Andalusia, and there is some controversy about its origin (even the etymology of the term "flamenco" is still not known exactly), but there is no doubt that it was formed through the local Roma.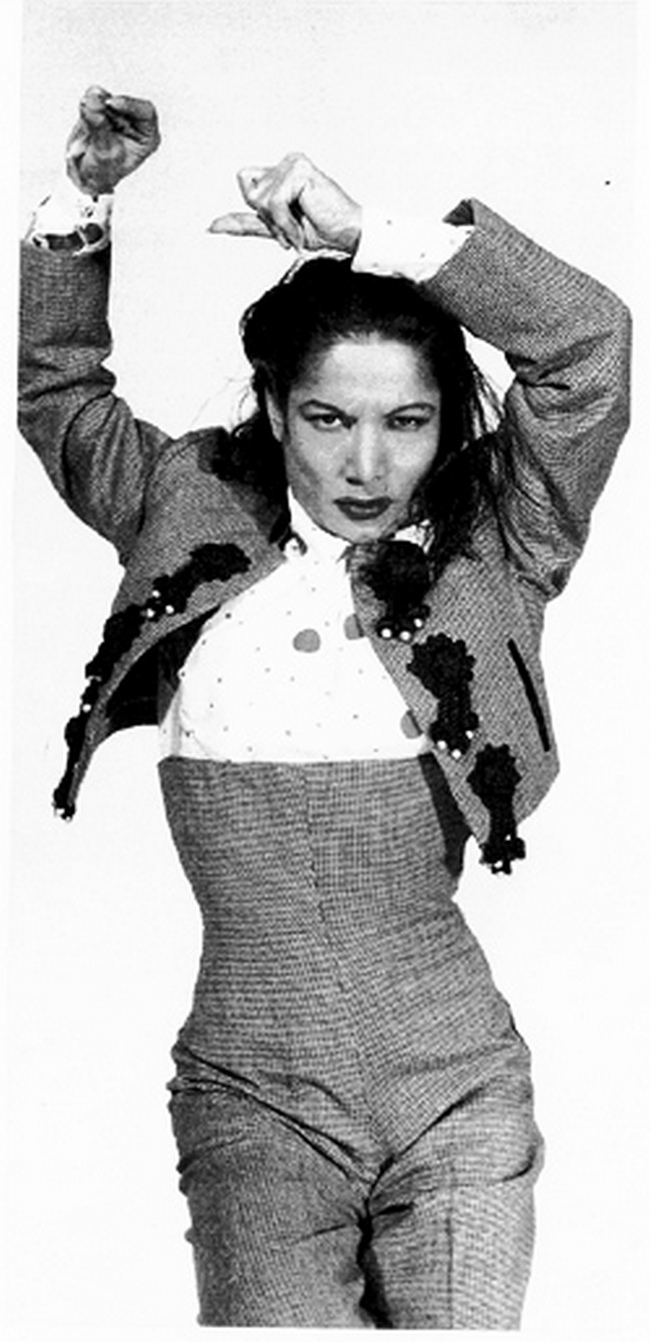 Although flamenco is the heart of Roma culture, it is also a mixture of Indian, Persian, Greek, and Arabic elements. Source
Flamenco is known for its energetic "staccato" style. Flamenco has formed as a very private and a ritual dance performed with paddling palms. It was because the performers at that time could not afford musical instruments.
In the Spanish culture and especially in modern flamenco there is the word "duende", which is usually translated as spirit, soul, or fire. It is a term which is difficult to translate, but it is the heart, soul and emotions of flamenco. Different styles of flamenco dance convey different emotions, but they all have the "duende". Like folk music, flamenco embodies the hope, joy and sorrow of the Roma people and it can be seen in the dance with "duende".
In the video, where Carmen is dancing, you can see her fiery eyes and the strong emotions she expresses through the dance:

«I've seen her dance, and it seemed to be something supernatural for me…I've never seen someone who could dance like her. I do not know how she does it, I just do not know!», – Agustín Castellón Campos (1912-1990), Spanish flamenco guitarist.
Carmen has changed the art of flamenco. Although, she never learned how to dance in a formal sense, her art quickly developed at a very early age. While she was traveling through taverns and halls, she first performed with her father. As a teenager, she was known in Spain and in France. In 1930, Carmen began to travel around the world and became famous, especially in America, mesmerizing audiences of Argentina, Brazil, Cuba,and Mexico, where her dance was included in a film.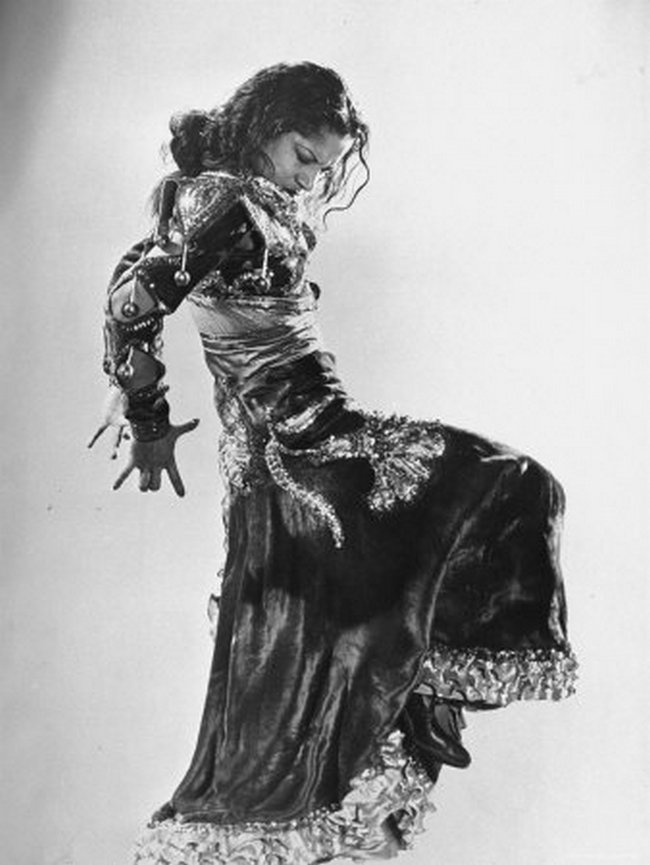 ОShe was invited by Franklin Roosevelt in 1944 and Harry Truman in 1953 for a dance in the White House.Source
Carmen combines traditional feminine and masculine elements in her own way when she danced, displaying a unique style full of "duende". She often danced in a "matador" costume – in fact she preferred pants and jackets instead of dresses. Carmen excited audiences with her extraordinary passion and fiery dance in the men's attire. Today, this style and mode of dress is common in flamenco.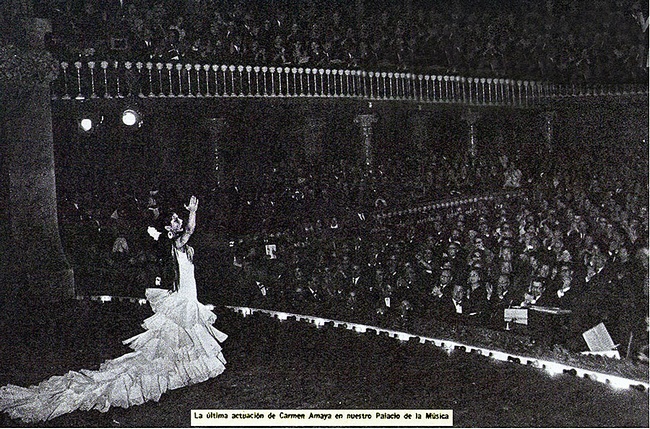 In the Palace of Music in Barcelona. Source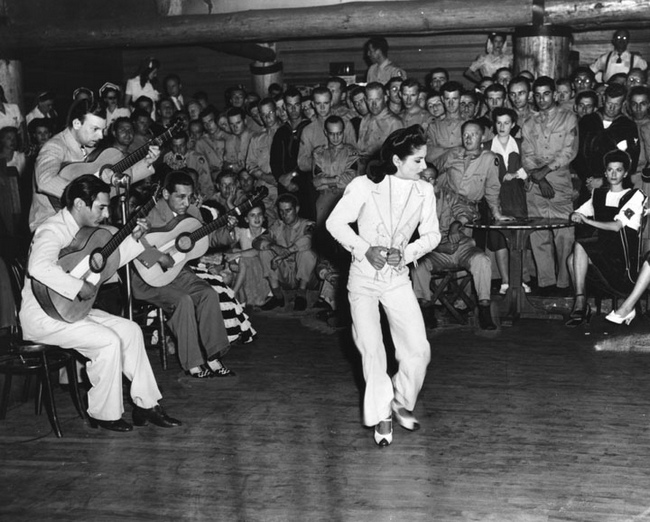 In the Hollywood canteen, 1943. Hollywood canteen was first opened October 3, 1942, as a place where actors, singers and dancers showed their talent, engoining the American soldiers during the war time. Source
«The rhythm, sensuality, drama were part of her arsenal of magic. She appeared on stage in bright dresses, narrow trousers…she radiated hypersexuality and demonic charisma of a rock star. Her legs in the dance, as if lightning were moving faster than the eye can react, bringing the audience to vertigo», – Arturo Toscanini (1867-1957) – a prominent Italian opera conductor, cellist.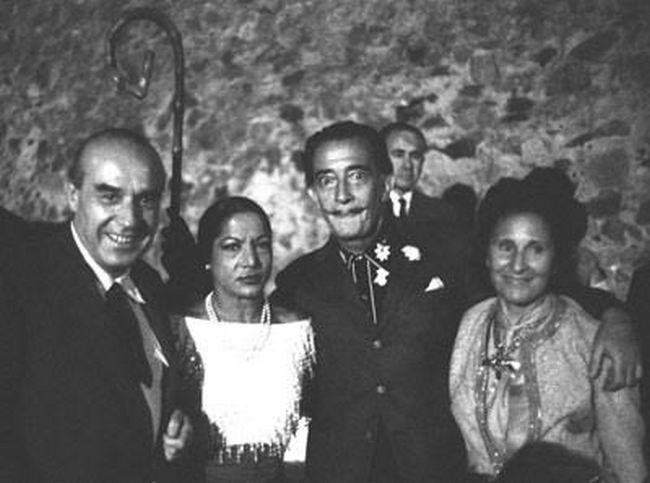 Carmen Amaya with Dr. Puigvert, Salvador Dali and his wife Gala, 1963. Source
Adapted by Iryna Myroniuk from the source:
The Charitable fund "Progress"
PS: The centers of legal information and advice that provide free legal aid to Roma people working with the support of the "Roma of Ukraine", International "Renaissance" Foundation. To learn more about the activities of a network of centers, foundations and principles of work visit the website www.legalspace.org under "Legal Empowerment of Roma communities." The views in this article are those of the authors and do not necessarily reflect the opinion of the International "Renaissance" Foundation and other civil, religious and political organizations and individuals.