Communication Training on Development of cooperation advocates with mass media and public organizations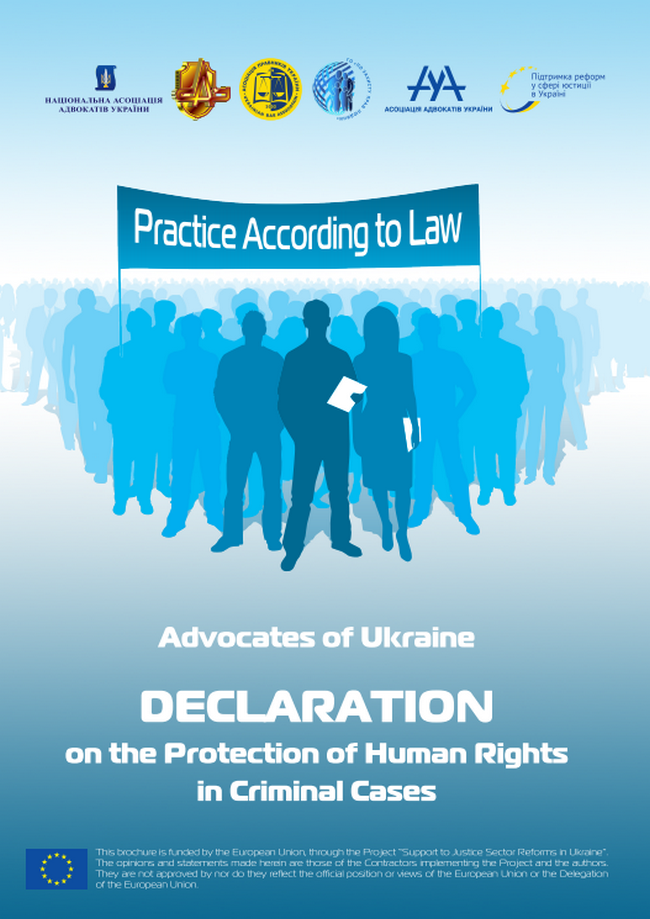 Today, October 6, in Mukachevo held a communication workshop on "Development of External Affairs of advocates, regional bodies of self-government of lawyers with mass media and public organizations." The coordinators of effective communication were: Mark Segal, the expert chief of the EU Project "Support to reforms in the justice sector in Ukraine" Stanislav Batryn, the coordinator of project "Open Court", Lyudmila Gumenyuk, the Executive Director of "Media Reform Centre", Anna Kolesnik, the Chairman of the Human Rights Committee of the National Bar Association of Ukraine and Leonid Lazebny, the chief editor of magazine "Lawyer." This event was attended by lawyers and representatives of human rights organizations and other public organizations, mass media.
Participants develop the ability to work together for the implementation of the Declaration on human rights in criminal proceedings (which was prepared and formally submitted by advocacy community on June 24, 2015 in the Kyiv) to build an effective system to combat violations of professional rights of lawyers and rights of their customers. Focused attention on the fact that very often media coverage helps to solve problems and influence on the course of the proceedings.
Very interesting for the participants was the presentation of national initiative "Open court", which is implemented in Ukrainefrom June 2015 and brings together lawyers and volunteers from all over Ukraine conducting video recording court sessions and ensure the transparency of court decisions and compliance with the law stakeholders discipline the behavior of the parties, lawyers, prosecutors and judges.
In the training from Charitable Fund "Progress" took part the lawyer and human rights activist Iryna Lysnychka.
The press center of the Charitable fund "Progress"