How the Rights of Defendants and Convicted in Bukovina are Ensured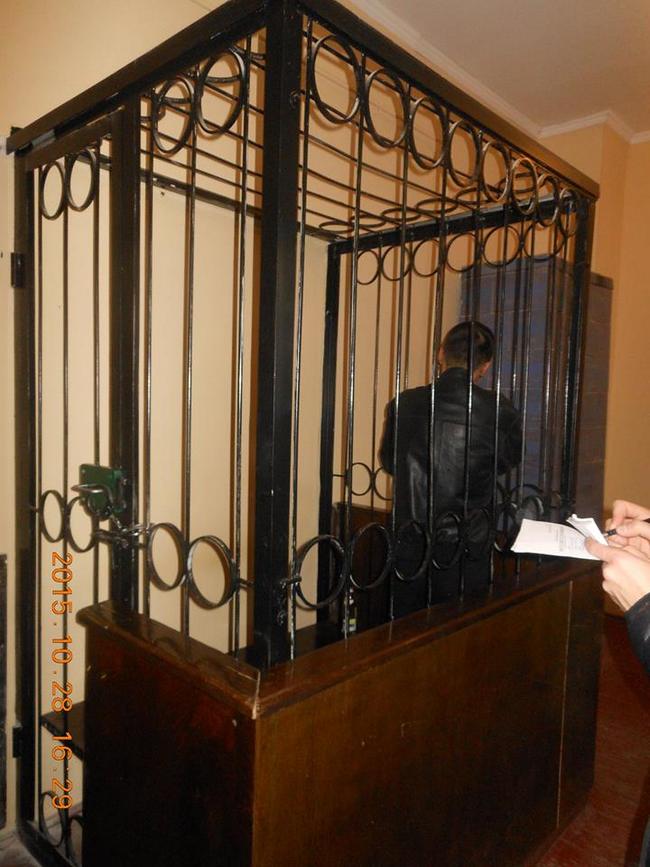 This issue was clarified by the officials of the Secretariat of the Commissioner of the Verkhovna Rada of Ukraine Volodymyr Pavlyuk and Vitaliy Chybko, regional coordinator of public relations of the Commissioner in the Transcarpathian region, Oleg Grigoryev, and the public monitor Lyudmila Kozak during their monitoring visit to Chernivtsi region, held on 28-29 of October, 2015.
During the visit in the Appeal Court of Chernivtsi region monitors noted that the room for criminal defendants in court are in proper sanitary and hygienic condition: heated, has a bathroom with a toilet and a washstand. The halls for guests are equipped with information boards and there is sufficient number of benches for waiting installed.
During the visit to the court of Pervomaisky District Court of Chernivtsi region the monitoring group has identified a number of significant shortcomings which hinder the normal functioning of the court. Thus, the premise for the defendants is in a poor state and is used as a storage room; the court hall No. 1 is equipped with a metal cage fence instead of glass.
Monitors noted the openness to dialogue from the court employees, that ensured unimpeded access to monitor all premises and documentation. This attitude contributes significantly to achieving the main goal of the national preventive mechanism – removing conditions for torture and cruel, inhuman or humiliating treatment.
However, the representatives of the monitoring group noticed that in both courts there was complicated (unassisted) access to the premises to citizens with special needs, there was no ramp on the stairs to the buildings of courts.