Human Rights Activists in the Transcarpathian Region have Agreed about the Cooperation for Providing Free Secondary Legal Aid to Citizens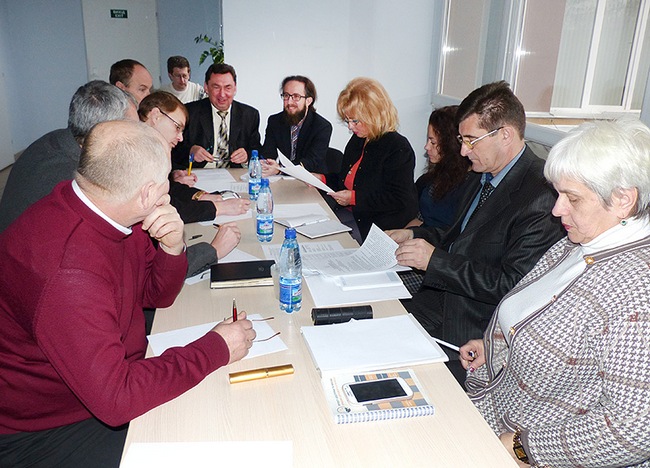 On December 2015, 15th, there was a meeting of the regional coordinator of the Commissioner for public relations in the Transcarpathian region Oleg Grigoryev and the director of the Regional center for providing free secondary legal aid in the Transcarpathian region Vasyl Popadynets, representative of the separate department of the All-Ukrainian organization "Association of lawyers providing free legal aid" Oksana Andreikovich, directors of the local centers and advocates providing free legal aid.
Oleg Grigoryev informed the members about the powers of the regional coordinator, work of the national preventive mechanism and implementation of the regulations of the Optional Protocol to the Convention against Torture and other Cruel, Inhuman or Degrading Treatment or Punishment.
The participants of the meeting discussed the problem of protection of citizens while investigation of the criminal, civil and administrative cases; holding educational work about human rights, aimed at acquiring of the necessary knowledge about human rights and freedoms and popularization of their protection mechanisms.
"Any issues concerning access to justice and implementation of the effective mechanisms for protection of human rights, freedoms and interests are main goals of the democratic society. Due to the economic and political situation in Ukraine, providing free legal aid to citizens who cannot afford paid legal aid will guarantee an equal access to justice", – mentioned Oleg Grigoryev.
At the end of the meeting, the participants agreed about the further cooperation in holding common meetings of advocates and the regional coordinator, spreading information among the target population groups concerning obtaining free legal aid.