Perechyn City Council Approved the Program of Free Legal Aid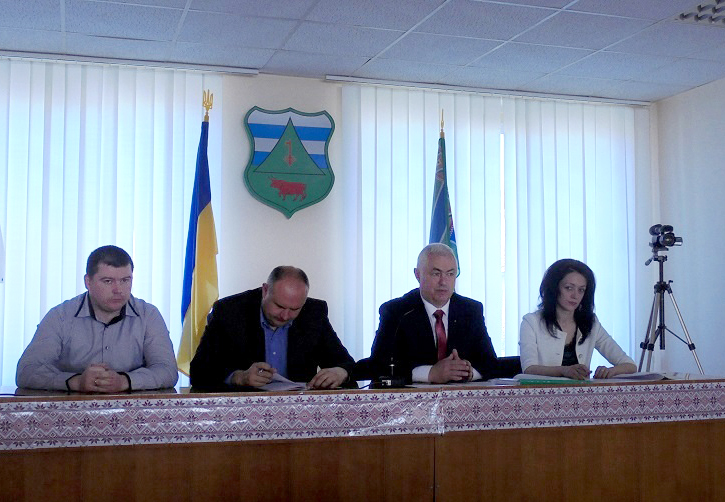 May 12, 2016 Perechyn City Council took a decision on the approval of the city program of providing free legal assistance to residents of Perechin on 2016-2018 years.
Perechin became the first city in the Transcarpathian region of the ten planned under the project "Establishment of a comprehensive system of free legal aid in the Transcarpathian region" where the authorities set up a mechanism of realization of the constitutional right of citizens to receive free legal aid.
The new program will allow all residents of Perechin and in particular representatives of socially vulnerable groups, including the Roma population to receive a highly qualified legal assistance and free legal consultations, promptly and in full.
"Free legal aid is not only the provision of legal services in the form of advice and assistance in preparing applications. Through these activities, there is a strengthening legal empowerment of those part of the population who do not have access to the exercise of their rights due to the lack of material goods, – said the executive director of the Human Rights Fund "Progress" Natalia Kozyr. – Strengthening the legal capacity of vulnerable groups of the population leads to systemic changes aimed at creating a state with the rule of law in priority".
We are currently negotiating the establishment of similar programs in most major cities in the Transcarpathian region. After the decision, according to the city program to provide free legal assistance in such cities as: Svaliava, Chop, Khust, V. Bereznyi, Tyachev, Berehovo, Irshava, Uzhgorod and Vinogradov will be a competition for the selection of the private rights of individuals who become providers of free legal assistance. Subsequently, the network providers of legal services will be created, where lawyers from January 2017 will provide quality legal assistance to all the inhabitants of Transcarpathia.
The press center of the Human Rights Fund "Progress"

P.S. The project is implemented by the Human Rights Fund "Progress" in cooperation with the Transcarpathian regional center of providing free secondary legal assistance in support of the Government of Canada, program initiatives "Human rights and justice" and the Roma programming initiative "Renaissance" International Foundation.