Romani Life in Art (The story of the Roma)
Life of the Roma people, since ancient times, was interesting not only for historians, but also for artists. In particular, there are not only archival photos, but also a lot of works of artists about nomadic Romani life.
Today, we present you an author's collection http://paleotool.com/, which, according to the author, he has created for some years.

Paul Friedrich Meyerheim. The second half of the 19th century
Paul Friedrich Meyerheim (1842-1914) became famous for the preservation of the facts about the animals, especially in circuses, show.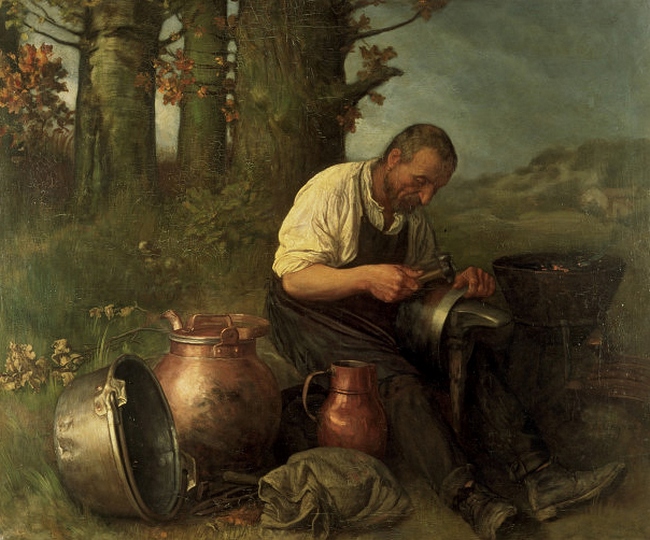 Alphonse Legros (1874). Tinker at work.
Tinker is an Irish traveler. During the persecution of the Roma people (during the period of the existence of anti-Romani laws), tinker were often persecuted, as well as Roma.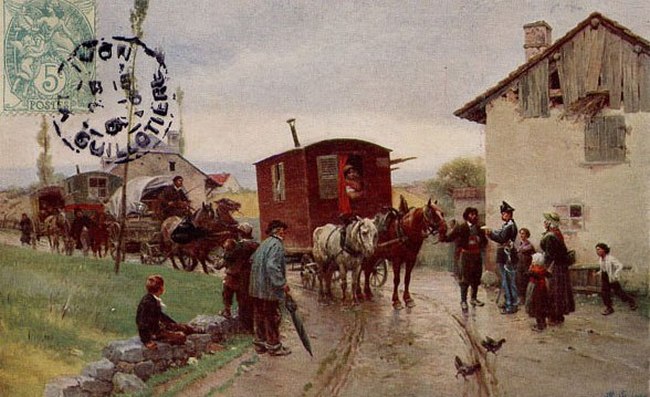 Romany caravan on the road in France.
An ordinary Roma's staying which annoyed the policeman. Unfortunately, for a couple of centuries, the Roma people as a whole, and the nomadic population particularly, were affected by persecution, which was established in law and became known in history as anti-Romani laws.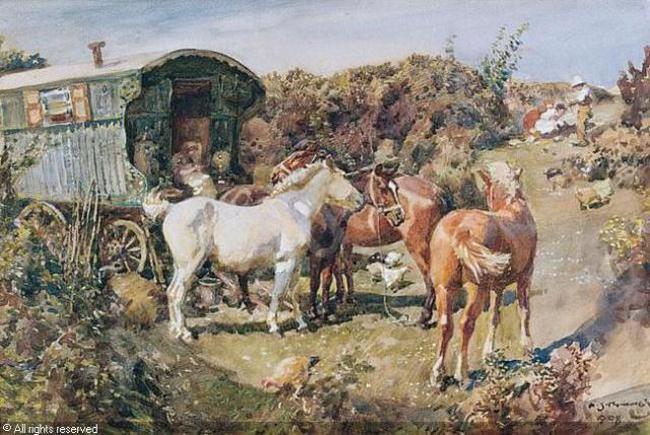 Alfred James Munnings, 1878. Roma camp with horses.
Nomadic Roma housing – vardo – moved using the horsepower. Maybe that is why the horse has become an indispensable attribute of Roma life, which is used today.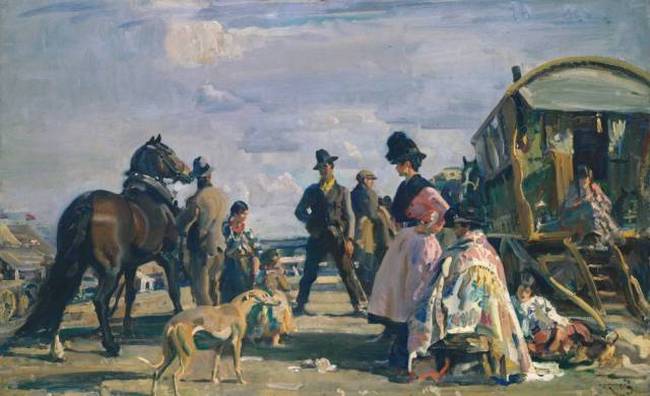 Alfred James Munnings, 1919. Day on the outskirts of the city.
Roma usually placed their nomadic housings on the outskirts of the city. Obviously it was because they need a lot of free space.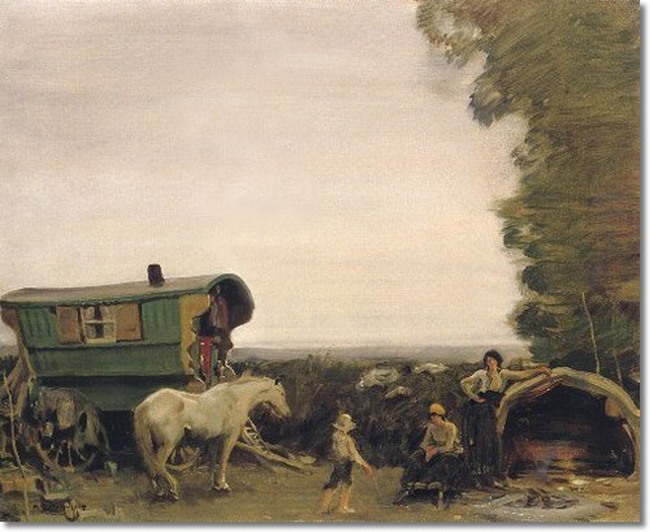 Alfred James Munnings. Roma in the Hampshire County in England
Many Roma lived in England. There existed harsh anti-Roma laws which, by the way, caused sufferings not only for them. The British people were punished even for friendship with Roma. The punishment was severe – death.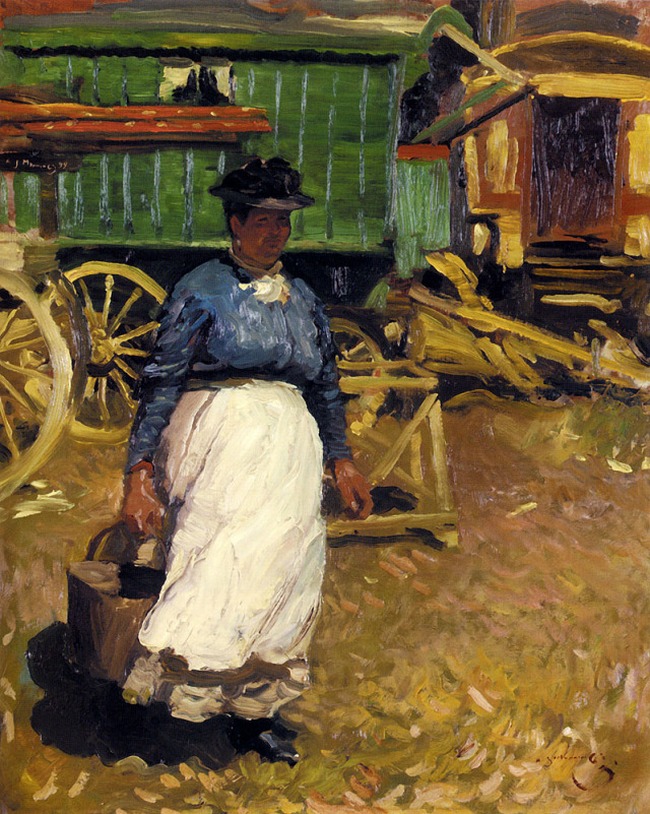 Charlotte Gray and green caravan
As we wrote in a previous publication, "green" was one of the basic colors, which was used to decorate Romany vardo.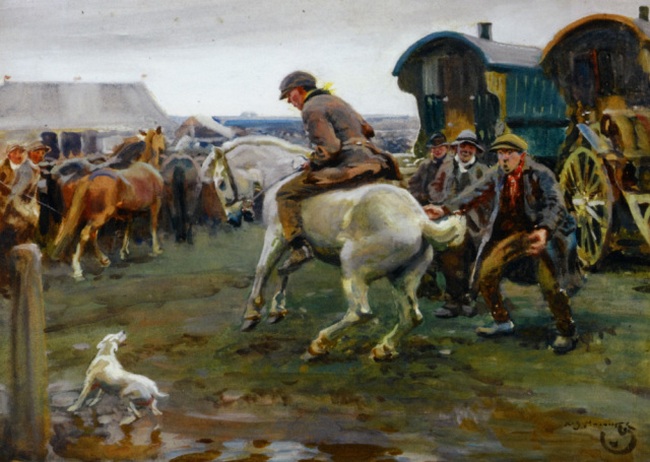 Alfred James Munnings. Old rebel
For Roma, freedom is an essential feature that characterizes them even today. However, a rebel is not always a destroyer.

Romance to the sound of the guitar in a van in the style of "Reading"
Roma songs, which are sung at their own homes in the open … what more can one wish for?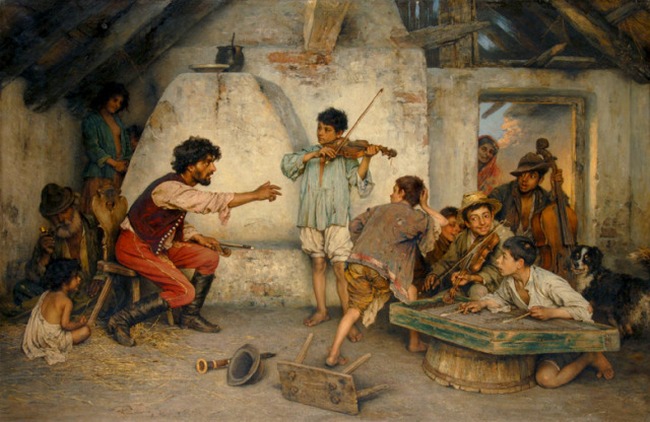 Roma Musical School. Janos Valentiny (1842-1902), Hungarian artist
Roma studied music not only by themselves, but also professionally.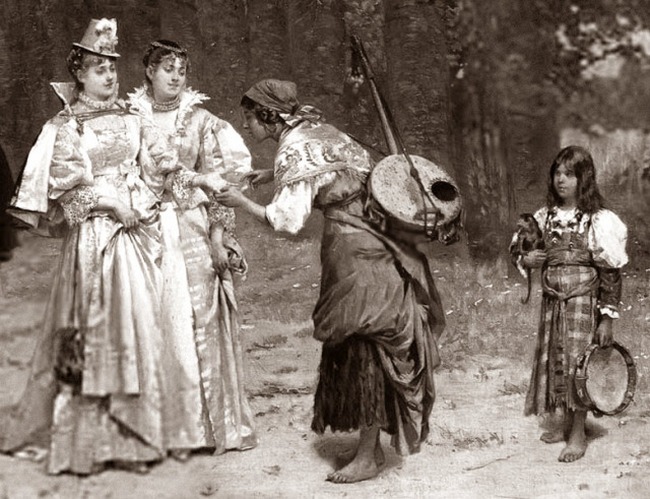 Romany fortune teller. Adrien Moreau (1834-1906), French painter
There are stories about Roma fortune tellers, who currently can seem as a stereotype. Is it a myth or reality?
Iryna Myroniuk
The Charitable fund "Progress"