St. Nicholas Visited Roma Children In Svaliava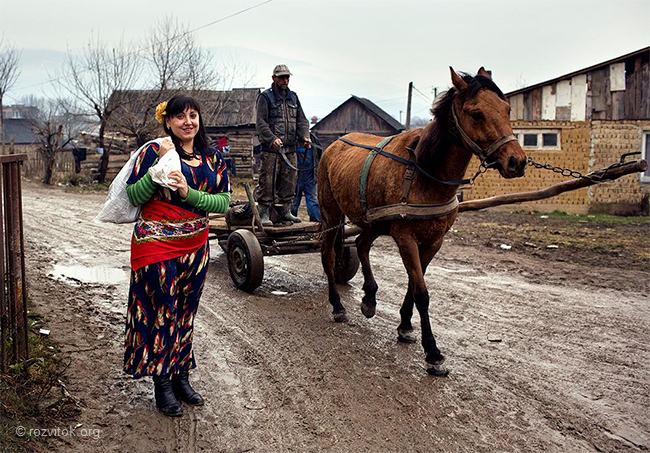 St. Nicholas – Renata Balog
New Year's Holidays is the most expected period in everyone's life: both for adult and children. St. Nicholas Day begins the traditional decade of New Year's Holidays. This year, St. Nicholas did not go by the Roma children.
On Saturday, 19 of December the leader of the Roma settlement in Svaliava, Matvii Balint, organized a celebration for the residents of the Roma camp. This time, the Roma kids were lucky twice, because two St. Nicholas visited them. The team of Charitable fund "Progress" joined the celebration. In the role of one of the St. Nicholas was the lawyer of the Fund Renata Balog, who was dressed in traditional dress. Another St. Nikolas was social worker of the Fund Georgiana Pfaifer. The new St. Nicholas with sack of gifts for Roma children created a kind, unforgettable, festive atmosphere in the settlement.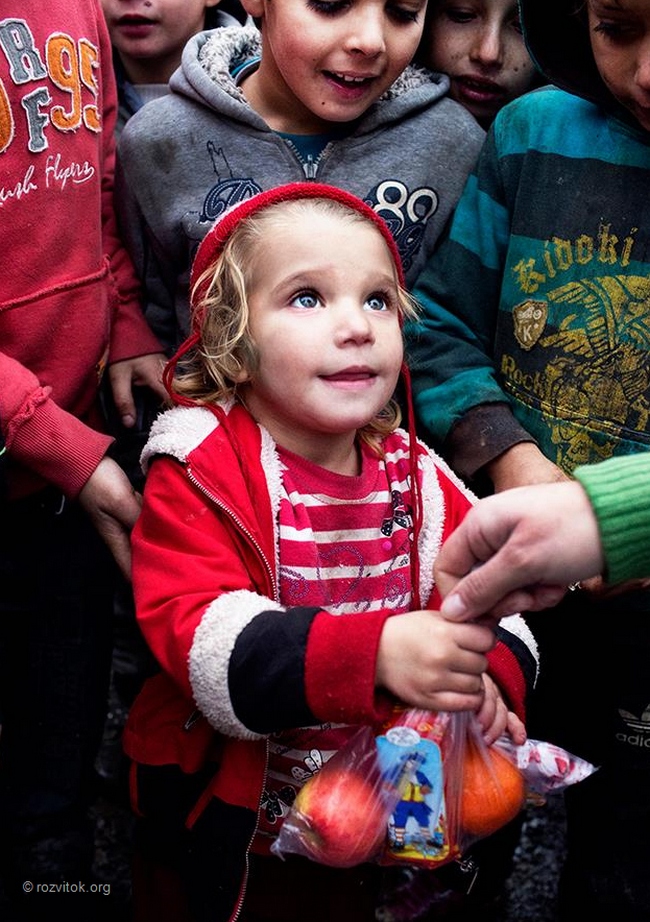 It was nice to see that children, who face so many obstacles since their childhood, sincerely welcome guests, thank for the gifts and have fun openly. It's interesting, what emotions Roma parents had felt, which were also so genuinely happy for their children and secretly have fun themselves. "The children talked about themselves without stopping. They recited poems in the Ukrainian language. When you are looking into those clear eyes, sincere smile, you believe that everything will be okay with them"– Renata Balog said.
The press center of the Charitable fund "Progress"
PS: The centers of legal information and advice that provide free legal aid to Roma people working with the support of the "Roma of Ukraine", International "Renaissance" Foundation. To learn more about the activities of a network of centers, foundations and principles of work visit the website www.legalspace.org under "Legal Empowerment of Roma communities." The views in this article are those of the authors and do not necessarily reflect the opinion of the International "Renaissance" Foundation and other civil, religious and political organizations and individuals.