The Monitoring Visit to the Social Security Institutions in Lviv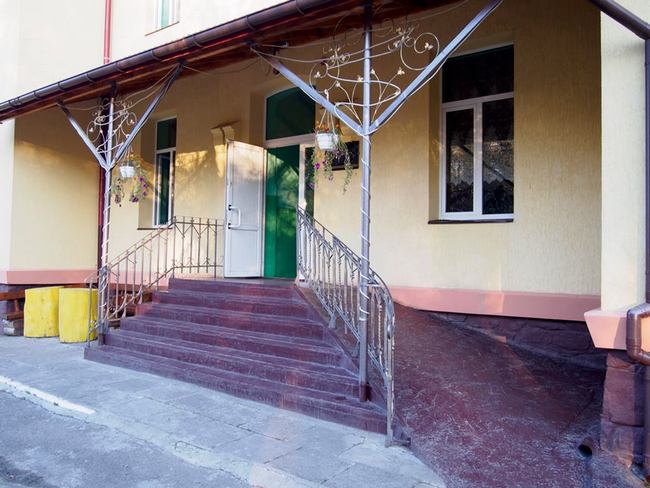 Employees of the Department for implementation of the national preventive mechanism of the Commissioner's Secretariat together with public monitors and representatives of the Office for the elderly and social services of the Ministry of Social Policy of Ukraine carried out the monitoring visits to Sozanski neuropsychiatric boarding house for men (hereinafter – NPB) and the children's house – Bukowsko boarding school for girls (hereinafter – CBS).
Monitoring groups drew attention, first of all, that the pupils can freely walk on well-attended yards and gardens. In the boarding there are volleyball playground and a football field (fitted because of the Euro 2012), many pavilions, in SBC is also a wonderful playground. "The general atmosphere is: people live there, they do not just "stay""– said Tatiana Camac.
Despite the fact that the facades of buildings and spaces were renovated nearly a decade ago, they have a good condition as if the repair was held recently. In SBC, the repair of facilities for the youth department is ending.
The pupils told that every week priests come to them. The boarding churches are attended by the villagers.
But boarding house have some problems. In particular, in SBC there is only one doctor, who is working part-time – is a dentist. "In the boarding house there are about 14 children, who live with the diseases, which attributed to the fourth type. I think is necessary to provide daily medical supervision", – says Oleg Grigoryev. And according to the monitor Andrei Chernousov, pupils of the youth department should be moved in the renovated building as soon as possible, and their employment and leisure should be diversified.
At NPB, a quarantine room, which is used as an isolator for up to four beds, is not equipped with a private bathroom.
The letters with excerpts reports on visits will be sent to the Ministry of Social Policy and to the Regional State Administration.