The Round table: "Compliance with the Convention on Human Rights in Ukraine"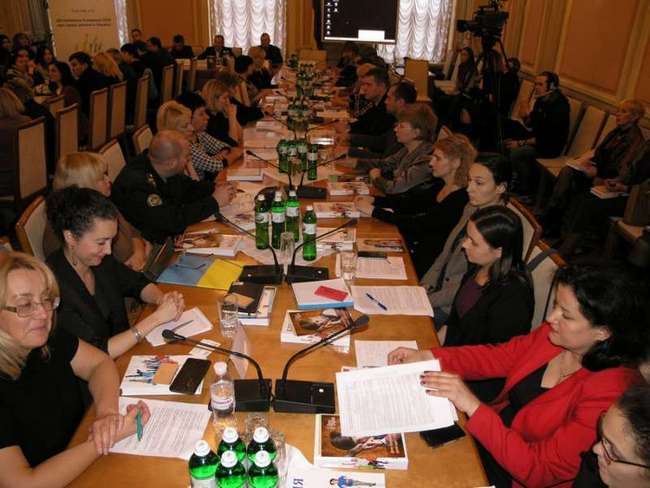 Yesterday, on the 19th of November, in the Parliamentary Committee of Ukraine for Family, Youth, Sports and Tourism, a round table was held on "Compliance with the UN Convention on the Rights of the Child in Ukraine."
The event was attended by over 100 people, including the chairman of the aforementioned committee Arthur Palatnyj, Commissioner of the President of Ukraine on the Rights of the Child – Nicholai Kuleba, the Representative of UNICEF – Giovanna Barberis.
The lawyer of the Charitable fund "Progress" Iryna Lysnychka participated in the meeting.
The participants developed recommendations concerning the following: to entrust the Ministry of Justice of Ukraine with developing a mechanism for obtaining a birth certificate and / or passport to children, who did not timely exercise their right to register.
UN Committee calls to Ukraine to implement a number of positive incentives for free and compulsory registration of births to become freely available to all children, not appealing to their ethnic origin or social status. In this case, it is recommended to cancel any punitive action (fines) for failure to parents, who did not register their child timely.
The presented Recommendations of the Human Rights Fund "Progress" on the registration of births of Roma children were included in the National Action Plan for the implementation of the UN Convention "On the Rights of the Child in Ukraine"
The press center of the Charitable fund "Progress"
Photo taken from the source