The Social Research On The Changing of Attitudes Of Mukachevo Residents Towards The Roma People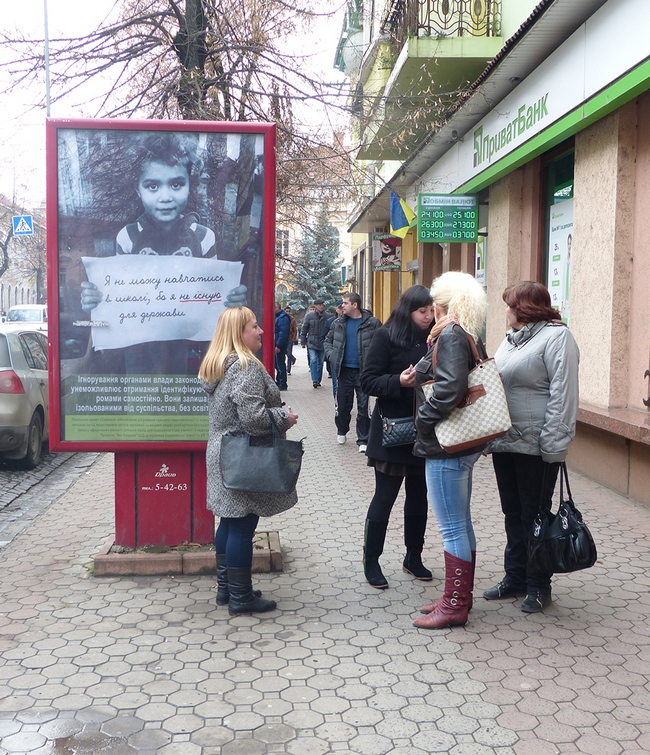 In three cities of Transcarpathian region (Mukachevo, Uzhhorod, Svaliava) took place the social advertisement with goal to draw the public attention to the lack of personal documents in Roma minority.
The main idea of this social advertising was to correctly show the information about the Roma people lacking documents. The very displaying problem in another way allowed attracting the attention of a large number of residents of Transcarpathia to the root cause for difficult socialization of the Roma community.
After the social survey the employees of the Charitable fund "Progress" decided to retrace the change of certain aspects of vision of the Mukachevo residents about the Roma people after placing this social advertising.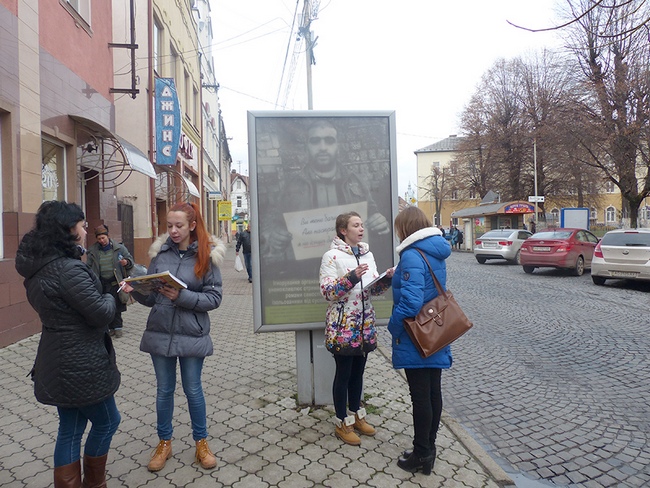 After the survey of hundred people, which was held near the citylights, where the social advertisement was placed:
"Only 14% of respondents knew that the main obstacle to the socialization of the Roma community is a difficult legislation that makes it impossible to obtain personal documents with the simplified procedure. The rest stated that Roma have no desire to be included in the society. The positive thing was that more than 55% of the asked said after receiving information about a complicated procedure of obtaining certificates /passports that they had changed their attitude towards the Roma population. It's a significant result for us", – the lawyer of the Charitable fund "Progress", Renata Balog, commented
The press-center of the Charitable fund "Progress"