Tolerance and National – Cultural Diversity as the Basis for the Democratization of the Society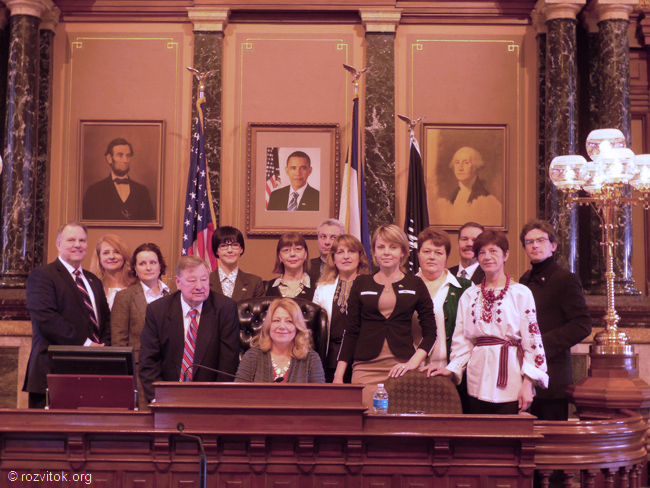 Within three weeks, from March 12 to April 2, 2014, the projects coordinator of the Fund "Progress" Nataliia Kozyr participated in the program "Tolerance and national – cultural diversity as basis for the democratization of the society", held in Des Moines, USA.
The main purpose of the program was to strengthen the capacity of organizations that direct their work at finding positive solutions in matters of cultural and ethnic diversity.
Practical tasks of the program were:
1. Study of American and world experience in solving issues of diversity and tolerance.
2. Understanding the role of the US government, NGOs, the media, schools, public libraries, museums and community centers in solving problems of discrimination and negative stereotypes about the national minorities, marginalized and disadvantaged groups.
3. Research, about how for past 200 years American culture has transformed due to their experience of combating racism, stereotypes and intolerance.
4. Study of specific examples of how local level social protection services support minorities in the United States, community values, civil society and the norms of American culture supports public involvement in promoting the idea of tolerance.
The host organization was the campaign World Learning, which is the main contractor of the USAID project "Training programs for professional growth."