Women's Leadership Academy: Final Training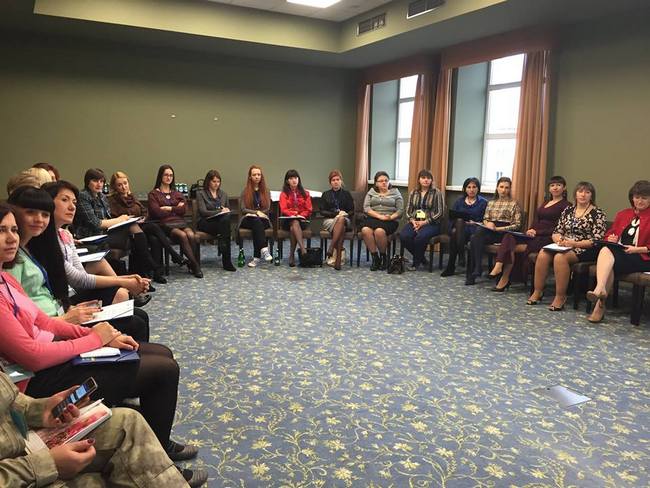 During 4-6 of December, 2015 the final training for Women's Leadership Academy took place in Kiev. The participants of Academy, from nearly all places of Ukraine met in Kiev after a two-month internship and individual work in public organizations, bodies of local government and political parties.
The director of Ukrainian Women's Fund, Olesia Bondar, opened the session with the proposal to the participants to express their expectations about further work in the frame of the Women's Leadership Academy.
Project coordinator of the ICF "Ukrainian Women's Fund" Oksana Kvitka invited everybody to the word. The participants shared all the successes and failures that occurred within two months. But, leaders concluded that every finish is, actually, the start.
The first training lesson was led by Ruslan Kraplych, the expert on corporate social responsibility. He focused his attention on strategic planning and project management: "Strategic planning is our map. The one is traveling without a map would go to the unknown. Is easier to walk the road you know, bypassing all the pits and hills"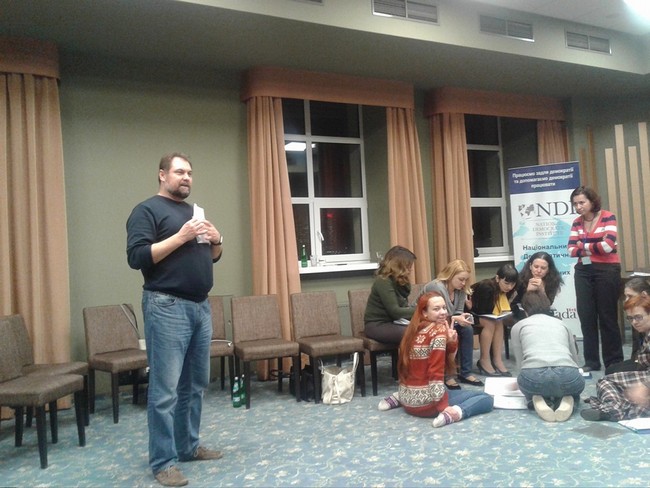 The next day of training session started by Tatiana Lytvynova – the coordinator of training programs of the ICF "Ukrainian Women's Fund". The main theme of these interactive sessions was discussion about the women participation in the organizations and in uniting communities: "We should talk about tools for development and mobilizing community resources because it is the paramount for modern society, which is transformed into a real local democracy"
The expert of Internet communications, Elena Dub, presented information, which was focused on the effective using of new media.
The candidate of sciences for social communication, Oksana Levkova continued previous topic: "Building effective communication with employees of mass media is real, if you are a persistent, open to cooperation and professional person", – the trainer stated.
The final day of the training started the national program coordinator of the UN Women, Oksana Kyselova. She considered the question of gender integration and gender analysis: "Currently, the implementation of gender budgeting at the local level is very actual question".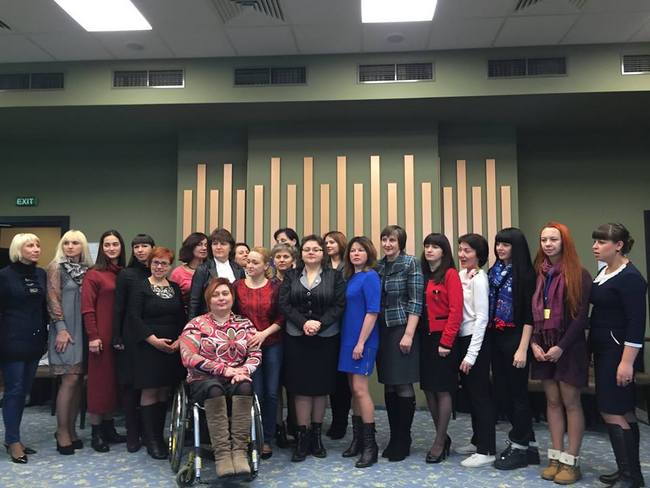 The last training session was held by Tatyana Lytvynova, who had prepared a surprise for participates. She started a conversation about the importance of collaboration, the networks, and passed to discussion of the creation the association of women leaders. Participants invented names to the network and formulated its goals and mission.
The media-manager of the Charitable fund "Progress", Iryna Myroniuk, participated in the training session.
The press-center of the Charitable fund "Progress"
Photo: ICF "Ukrainian Women's Fund"