Work of self-governance bodies of Roma communities in Mukachevo district begins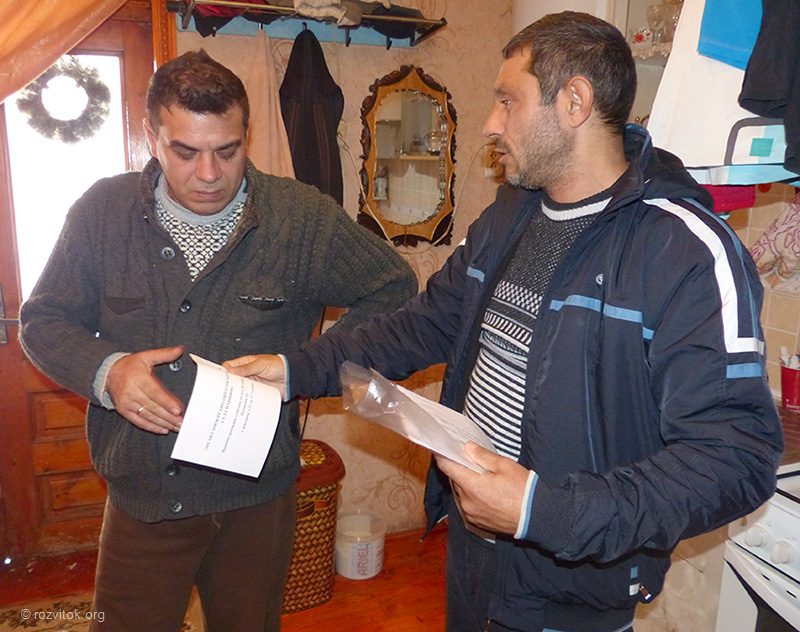 Since mid-January, the new self-govenance bodies of Roma communities, which are located in the villages Chomonin, Pavshino and Velyki Lucky begin their work, specifically, they started reception of camp residents. Due to this fact, the official announcement among the inhabitants of Roma settlements have been distributed.
During a joint survey on the creation of the social passport of the Roma community, each member of the Roma self-governance Board in Mukachevo district, has personally informed the residents of each of their camps on the place and time where reception will take part.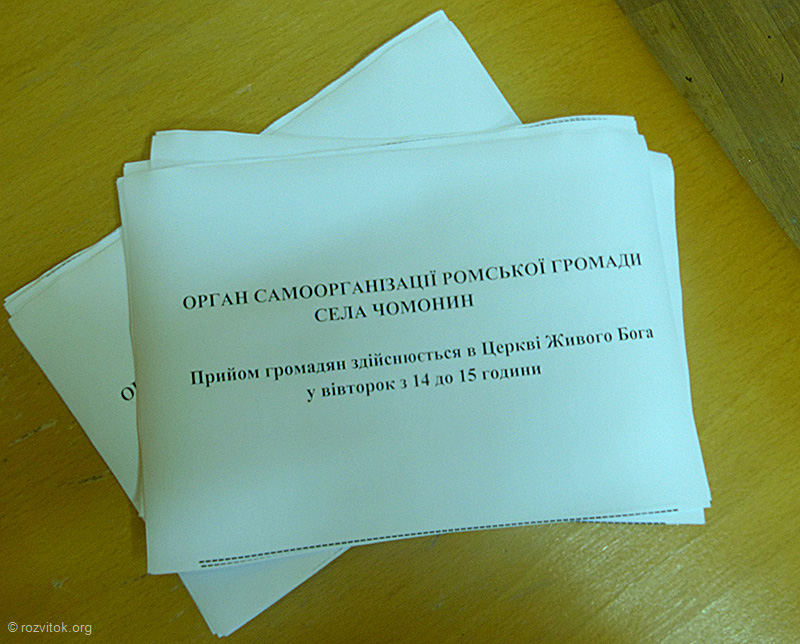 During the reception of members of the self-governance bodies of the Roma community will help to write the appeals, will provide advice and collect the necessary documents from the residents of the camps and proceed them to the lawyers of Human Rights Fund "Progress", which will continue to provide free legal aid – legal advice and support in the courts in order to address the problems which the inhabitants of the camp have.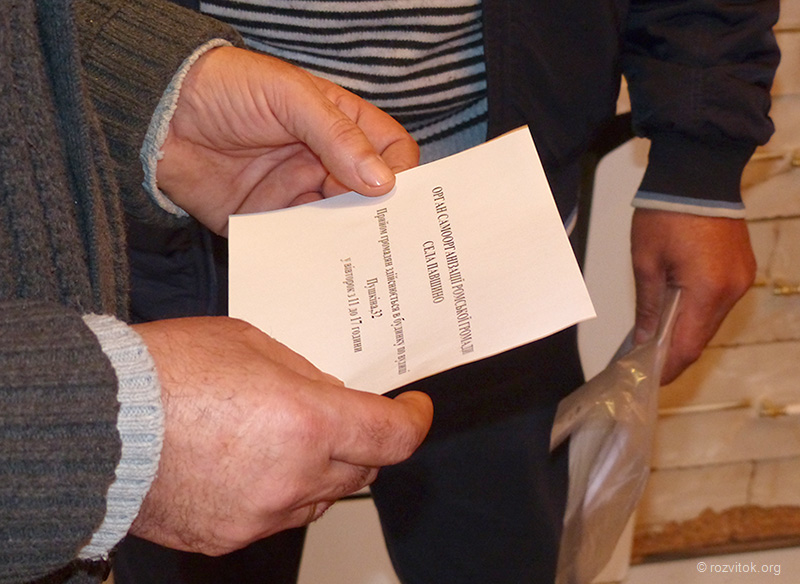 The project "Empowerment of Mukachevo district of Roma communities in decision-making processes at the local level" is implemented em> Human Rights Foundation "Development» a > em> with the support em> Roma initiatives program Міжнародного «Revival» Foundation em> . em>

 Press Center of the Human Rights Fund "Progress" strong>